Motley Crue to come back one more time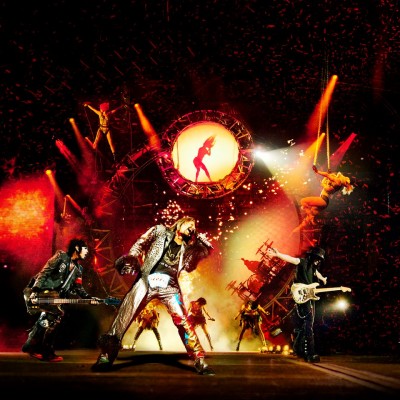 Omigod, Mötley Crüe is coming back to Edmonton – just months after promising to go away forever. Is there nothing these guys can't get away with?!
Technicality. The band has put Rexall Place on the map for Saturday, Dec. 12 in a slew of extra dates "due to overwhelming fan demand" for its Final Tour, which blew off a lot of hits and hot gas in the same building last November – with Alice Cooper doing them the honour of opening. It really should've been the other way around. Cooper, who was sipping herbal tea in his hotel room by the time the headliner hit the stage, presided over Motley Crue's tour announcement press conference with a "Cessation Of Touring Agreement" – signed in blood. (Disclaimer: Not signed in blood).
The go-to joke was that after Crue hauled away giant bags of cash from fans who thought they would never see their favourite band again ($45 million last year), they would wait four or five years and then mount a comeback tour – and badabing kaching! Is the Cessation of Touring Agreement a binding contract? Can fans get some of their money back, or at least get a credit for the unexpected two-fer? Go ask Alice. He's a lawyer – who is also back opening this bonus "Final Concert: All Bad Things Must Come to an End" and is expected to once again break Vegas Rules (though shalt not play better than the band you're opening for; second disclaimer: Alice Cooper is not a lawyer).
For the record, and this time for reals: The abso-f—inglutely last f—ing final Motley Crue concert will take place Dec. 31 at the Staples Centre in Los Angeles. Until the comeback tour, of course. The joke still works.
Tickets for the Edmonton show are from $33 to $144 and go on sale Friday. The presale starts Wednesday.