WHO NAMED THE BAND: Bipolar Two Bears North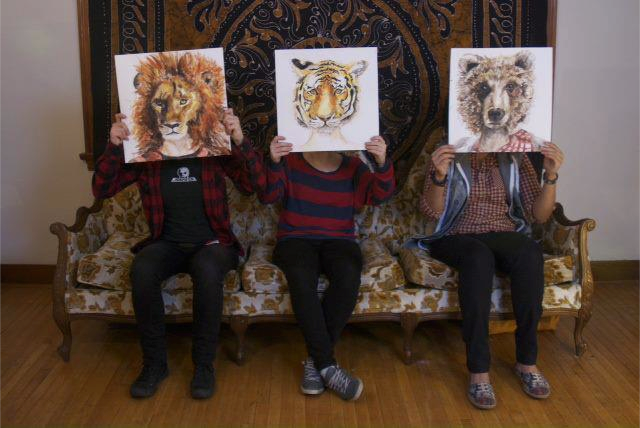 Two Bears North is neither two bears, nor are they two.
They are a celebrated Edmonton folk trio. The name comes from singer-bassist Melissa Walker's father, who suffers from bipolar disorder. He remarked to his daughter one day, "I'm feeling a little two bears north today," two meaning bi and bears north referring to polar. Melissa seized on the phrase and promised her dad that Two Bears North would be the name of her next band. Dad didn't have a problem with it.
"He laughed. He's pretty silly, he's kind of a clown," she says, while urging fans not to read too much into the manic-depressive angle. "I guess we never realized that this band would be as fortunate as it's been, and been together as long as we have, even though it hasn't been that long."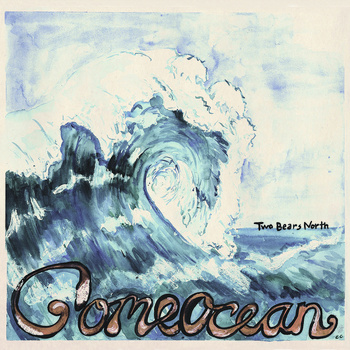 Seven years. Walker and her singer-songwriting partner Sophie Heppell actually had the name before they had the band, before they wrote a single song. So here we see a rare case of the band name having a possible effect on the music – because they started with a blank slate, nothing to go on but a band named for a mental illness. It can't be coincidence that the singers came up with material like Bi-Polar Princess and This Idle Mind, both from their award-winning 2013 concept album Comeocean – as in "commotion." It's a running theme.
Asked if she goes through bouts of feeling "two bears north" like her dad, Walker replies, "I think in a way we all do, sometimes. I think with my dad, it's just that he's been bipolar for so long without being diagnosed, so I think that's been a struggle his whole life. Not being treated imposes a much bigger challenge than having the disorder itself. People just think you're crazy or weird. It was hard for my family."
But you deal with it, you move on, and sometimes a band name is just a band name. It sounded good at the time, it stuck and it's too late to change it now. Singer-guitarist Sophie Heppell says she prefers to interpret the name to reflect the creative chemistry she enjoys with her partner. The two met as members of various local jazz bands, playing cabarets and corporate functions, and hit it off. The trio is completed by drummer Nich Davies.
"Not to make light of the disorder, but that was the whole concept of our band: Mine and Melissa's sort of opposing forces becoming one entity," Heppell says. "I'm so melody-driven and she is so rhythm and groove, and while we don't exactly have battles, it's a joining of these two voices."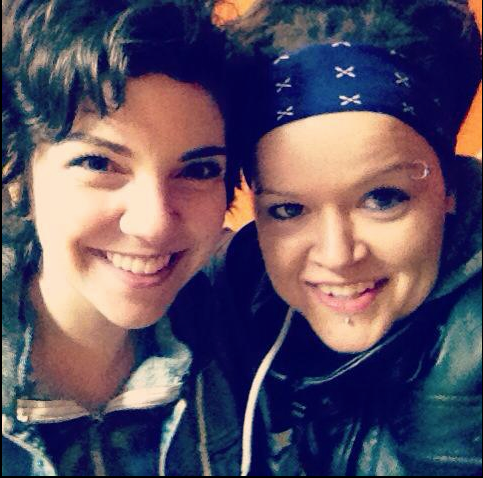 Playing Friday at the Mercury Room for the Get the Hell Out Of Here single release, Two Bears North is on its way to Germany after Canadian Music Week shows in Toronto next week. Their melancholy – yet groovy! – music has obviously struck a nerve not just at home, and are part of a contingent of Western Canadian indie bands signed to Germany's DevilDuck Records (also representing Saskatoon's Rah Rah and Edmonton's own The Provincial Archive). The label rereleased Comeocean in Europe and included the new Get the Hell out of Here to make an even 10 tracks. Those Germans, so exacting, seem to love the band: "Freude, schöner Götterfunken!" their label bio opens on the DevilDuck website, translated to: "Joy, beautiful spark of the Gods!" Close enough for rock 'n' roll.
Two Bears North has already recorded a follow-up album, working title: Monsters and Dandelions, being planned for release next January. Heppell says this one is more chronicle than concept, but the running theme continues: "It's a journey exploring the deeper depths of inner turmoil. The beginning starts out positive, then a steep downward descent, but then by the end you've overcome these obstacles, and the end track is called Let the Air Clear, which is alluded to at the beginning of the album – like a movie that plays the last scene first and then you get told how that came to be."