Edmonton braces for Invasion of the Tenors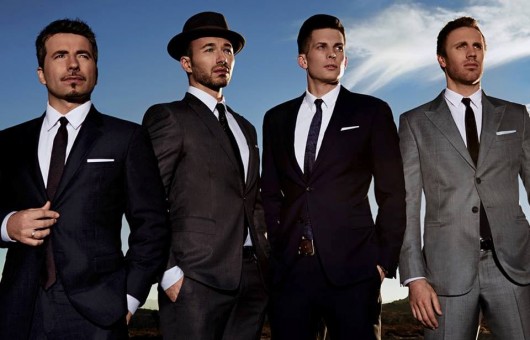 Historians look back on the Invasion of the Tenors with interest.
It started with Luciano Pavarotti, the late great Italian opera singer who sold his soul to Mephostopheles and led the way to the popularization of opera the world over, spawning a new genre: Popera. Tenors – considered the sexiest range of the human male voice – have ridden to success in his mighty wake ever since.
Including the group that just calls itself Tenors. Formerly known as the Canadian Tenors, they're returning to Edmonton for a show at the Jubilee Auditorium Friday, Sept. 25. Tickets are $45 to $125 (plus service charges) and go on sale Friday, May 8.
The Tenors – a Juno Award-winning Toronto quartet of terrific tenors consisting of Clifton Murray, Victor Micallef, Remigio Pereira and Fraser Walters – announce a 70 city tour ahead of their new album, Under One Sky, released May 4. It features poperatified renditions of Lean on Me, along with songs by Queen and Joe Cocker. Favourites in concerts have included everything from Bob Dylan to Elton John to Leonard Cohen to show tunes from Les Miz, to even Pavarotti's signature aria: Nessun Dorma.
These guys know well their true Godfather.