Jason Aldean to Burn It Down in Edmonton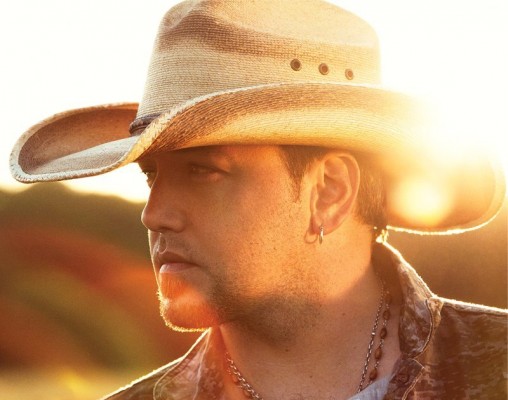 The only things "country" about Jason Aldean are the hat and the twang.
In all other respects he's a pop star. He ain't no Johnny Cash.
That's the word from old people shouting at the kids to get off their lawns. For the new breed of male country stars and their young, predominantly female fans, Aldean is the real deal – returning to Edmonton to play Rexall Place on Friday, Oct. 9. With the openers Cole Swindell, Tyler Farr and Dee Jay Silver, for new country acts embrace DJ culture and sometimes even rap. Tickets are $50-$70 on sale Friday, May 8. More than 15,000 fans turned up for his last show in Edmonton in 2013.
Aldean, a Georgia boy who got his start in 2005, is on tour behind his latest album, Old Boots, New Dirt – aptly titled – with a smash hit single the tour is named for: Burnin' It Down. The song is a steamy seduction from first base to home run, set to the tune of booze and good music. As is the code of the bro: Love to remember, drink to forget. Quoth Aldean, "We're just hanging around, burnin' it down. Sippin' on some cold Jack Daniels. Jammin' to some old Alabama with you, baby. Laying right here naked in my bed. I'm just doing my thing. You love it when I sing."
There won't be a dry eye in the house.