Dead Venues doc honours Edmonton's fallen clubs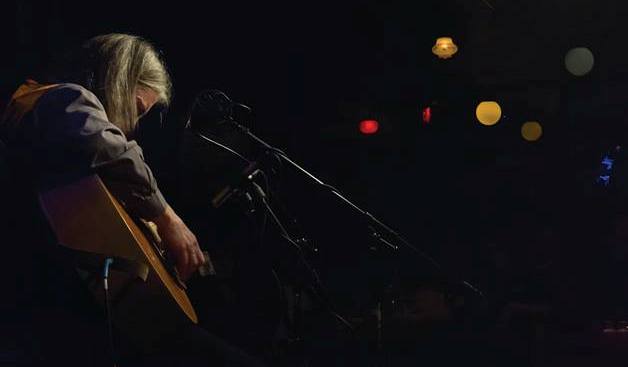 "One day your pet's going to die. One day your club's going to close. Nothing lasts forever, and that's too bad."
Leave it to Jr. Gone Wild founder and Edmonton music legend Mike McDonald to deliver the stinging slap of truth – deftly summing up the heart of a new documentary about Edmonton's music scene. The work of independent film producers Eden Munro and Mike Siek, The Dead Venues Project premieres Friday at the Metro Garneau Theatre as part of the Global Visions Film Festival.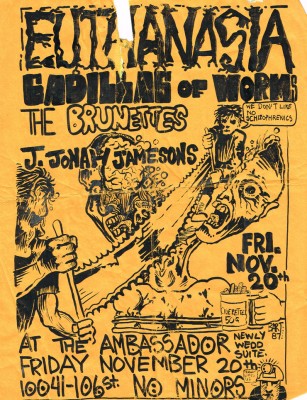 McDonald (above) – whose reformed band will play a live set to close the gala evening Friday night – is one of a number of subjects in what is actually a sextet of short films, each waxing fondly on a popular Edmonton live music venue that has passed on. Gone forever are the Sidetrack Café, the New City Liquid Lounge, the old Ambassador Hotel punk rock emporium that used to be in the basement of the Day's Inn downtown, and other Dead Venues that continue to be mourned as if they were human loved ones.
Of course everyone knows that a good music venue is more about the people who run it and the bands that play it than the crumbling bricks it's made out of. Clubs in Edmonton come and go like political alliances. Wherever there's a spare hole in the wall, someone will fill it with live music. Wunderbar, for instance, has defied the odds to survive as everybody's favourite "dive bar" – and it literally has a hole in the wall. And while people were very bummed out that The Artery closed down, it will be finding a new home. Let's hope it has better luck than when the Sidetrack tried – and failed – to make a fresh start in a new location. Brent Oliver, player, music promoter, and talent booker at the tail end of the Sidetrack, is one of the main subjects in the documentary.
So it's not really about the buildings – only it is. These places where everybody knew your name hold tangible, powerful memories for local music fans.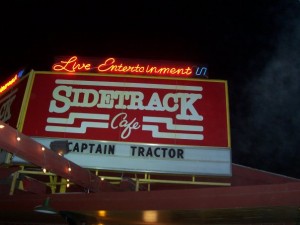 "When they tear down the place where you learned what music is all about, it's hard, even though it's just bricks and wood," says Siek, a former production manager at Vue magazine who handled the camera work, while partner Munro – former Vue music writer – conducted the interviews. (Full disclosure: I am one of the interviewees – but not the oldest. That honour goes to Wilf Kozub.)
Almost entirely self-funded – "with VISA cards, girlfriends and family," Siek says with a laugh – the Dead Venues Project has the same noble goal that any curators of history have: Work that will be greatly appreciated in the future.
"We learned that people want to, they really, really want to keep these memories alive in some way," Siek says. "They're just starting to realise that stuff in the '80s and '90s hasn't been saved in any way. They have tapes in their basements, or maybe a Betamax or something, photos, gig posters, and they're just going to rot and never be saved anywhere. Try to find a photo online of the old Ambo – there aren't any. The feeling we got from people was, man, we should tell the story, get it out there."
The Global Visions Film Festival runs May 7-18 at the Garneau and the Royal Alberta Museum Theatre.