Road trip! Stevie Wonder to play Calgary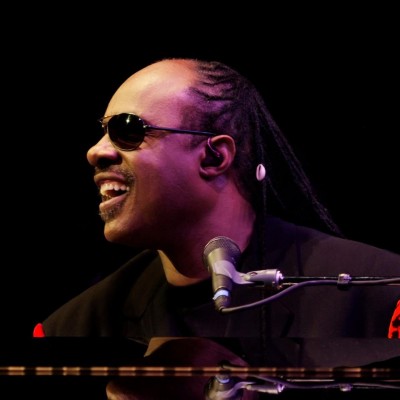 OK, Calgary, we'll trade you Madonna straight across for your Stevie Wonder show.
"Throw in McDavid and we'll think about it," came the reply from one Calgary entertainment journalist.
Maybe not. Anyone up for a road trip? Wonder plays the Saddledome on Sunday, July 12 as part of the Calgary Stampede. Tickets are $90 to $325 and go on sale May 23. The pre-sale starts next Monday.
This is of course a very special appearance from a very special artist. An incomparable vocalist, keyboardist, chromatic harmonica player and master songwriter, Wonder has set the agenda for soul music since there was an agenda. He got his start in Motown as "Little Stevie Wonder" in the 1960s, signed a record deal at the age of 11, and has been performing the top of his game ever since. It's rare when a child star continues to excel in adulthood, but Wonder has done it with flying colours.
Marked by distinctive, endlessly-covered classics like Superstition, I Wish and Higher Ground, his work has earned him 25 Grammy awards, record sales in the hundreds of millions, and the respect of countless acolytes and imitators. Sure, there have been a couple of embarrassing missteps – and Ebony and Ivory isn't even that bad – but Wonder's artistic vision has remained true. He is still going strong at the age of 64. He is said to be working with David Foster for a new recording project, meanwhile enjoying a Mother's Day bump for I Just Called To Say I Love You. This stuff never gets old.
Calgary got snubbed for a number of shows coming to Edmonton this season – Madonna, AC/DC and One Direction, to name three. Stevie Wonder will help to make up for it.