Tail Creek Festival moves to the Shaw

No creek, no mud, no rain – but almost all the live music will remain for the Tail Creek Mud & Music Festival, now moved to the Shaw Conference Centre for the Canada Day Long Weekend.
With Limp Bizkit (above) headlining on Friday, June 26, and Billy Talent (below) and Bad Religion topping the bill for the Saturday, June 27 show, organizers were forced to move the festival from its original venue near Alix, Alberta, due to needed improvements to the site that won't be done in time. The final day of last year's event had to be cancelled due to extreme weather.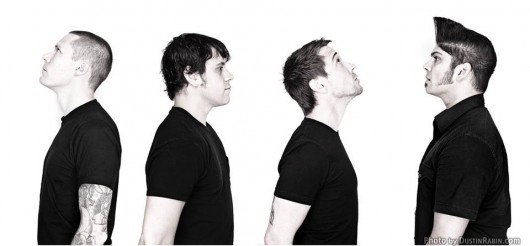 "Due to logistical difficulties and time constraints it has become apparent that the site construction will not be complete prior to our 2015 festival dates," a press release reads. The "difficult decision" was made to move the event indoors, so renovations can proceed at the site in time for next year. The EDM portion of the event will take place at the Shaw on the "Fusion Stage" on June 26-27, and also on Thursday, June 25 at two different venues, the Starlite Room (Koan Sound, with guests) and Encore (DYRO, with guests) in West Edmonton Mall.
Full camping and parking refunds will be issued immediately, with refunds of tickets for those unable to attend the new venue available until June 8. Visit the Tail Creek Website for details. All passes will be honoured for the new location. Of the announced headliners, only Tim Hicks will not be able to make it.
Ticket are on sale now: $175 for a weekend general admission pass (including the EDM shows on Thursday), $275 for a VIP pass. Other options are also available.
Main stage line-ups at the Shaw Conference Centre:
Thursday, June 25: Brantley Gilbert, Nothing More, The Wild!, Alkatine and more
Friday, June 26: Limp Bizkit, Sublime with Rome, The Trews P.O.D, and Art Of Dying
Saturday, June 27: Billy Talent, Bad Religion, All That Remains, Pop Evil, and Gob