Three Days Grace returns to Edmonton in November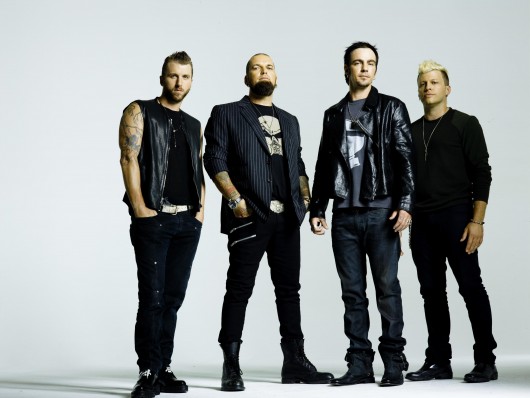 Three Days Grace has come a long way from being that band with that song about hating everything about you.
Nihilism sells, of course, and the Ontario band has been riding high on I Hate Everything About You ever since it came out in 2003 – and now is announcing a major Canadian headlining tour that includes Edmonton's Shaw Conference Centre on Friday, Nov. 20. With the band Halestorm opening, tickets are $40 and go on sale Friday. The presale starts Thursday.
The big test now is how they'll do with the new lead singer. Adam Gontier left the band more than two years ago, replaced by Matt Walst of the band My Darkest Days. He's also the brother of Three Days Grace bassist Brad Walst – so it's not like they picked the guy up at some open audition or anything. He knows the stuff.
The band is touring behind their fifth studio album, Human.