Janet Jackson comes to Edmonton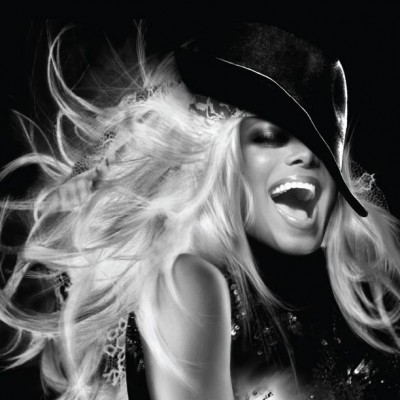 'Tis indeed the Year of the Diva.
The one and only Janet Jackson is the latest female superstar to be announced for Edmonton's already busy concert schedule. She performs at Rexall Place on Friday, Sept. 4, part of Jackson's Unbreakable World Tour, in support of her upcoming album.
Tickets are $29 to $125 – with a special "Me +3" four-packs for $80 each – and go on sale Monday, June 22. The pre-sale starts today.
Skirting dance and pop music and pioneering modern concert choreography, Jackson has had a remarkable career perhaps only slightly overshadowed by her brother's massive fame; she's his most successful musical sibling. With her family riding on the Jackson 5, the little sister broke through solo in the mid-1980s with street savvy sass in songs like What Have You Done For Me Lately? and Nasty, and followed those up with more mature, sensual, personal fare, remaining more or less on top of the charts ever since while finding her own somewhat quirky, yet distinctive voice, soft spoken, like Michael. At this point, even despite having gone seven years since her last studio album – Discipline in 2008 – her own fame is such that anything she does is going to draw attention.
Here's a round-up of the female superstars we have known: Shania Twain just finished her two-nighter at Rexall Place, Taylor Swift plays Aug. 4-5, Nicki Minaj is Aug. 19, Madonna comes for two shows on Oct. 11 and Kelly Clarkson returns on Oct. 14. Are there any left who haven't come to Edmonton? Start your wish list now. It's a good year.