Neil Young postpones Edmonton appearance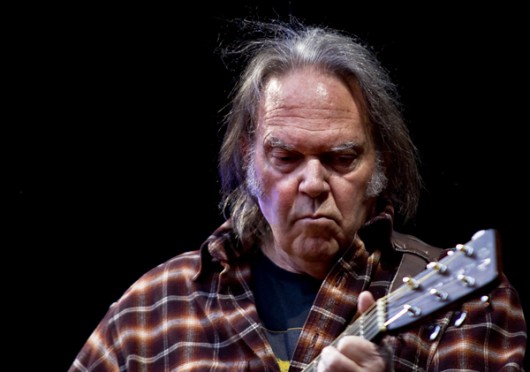 The expected political debate to arise from the appearance of Neil Young in Edmonton is going to have to wait.
The Canadian folk-rock legend has postponed his July 3 show at Rexall Place, which was part of a special tour to support the "Honour the Treaties" campaign in the fight against Tar Sands development. No reason was given, and no make-up date has yet been determined. Tickets purchased by phone and online will be refunded automatically, in person at the point of purchase.
Neil Young offered clarification in a statement: "I am sad to say that I must postpone the July 3 Honour the Treaties concert at Edmonton's Rexall Place in support of the Athabasca Chipewyan First Nations legal defense. The Honour the Treaties Tour will be rescheduled and new dates will be announced in the very near future."
The legal defense initiative is meant "To stop out of control Tar Sands development from destroying our traditional territory and rights as Indigenous peoples," Chief Allan Adam said in a press release. More information may be found HERE.