INTERVIEW: It's all beautiful to Lisa Fischer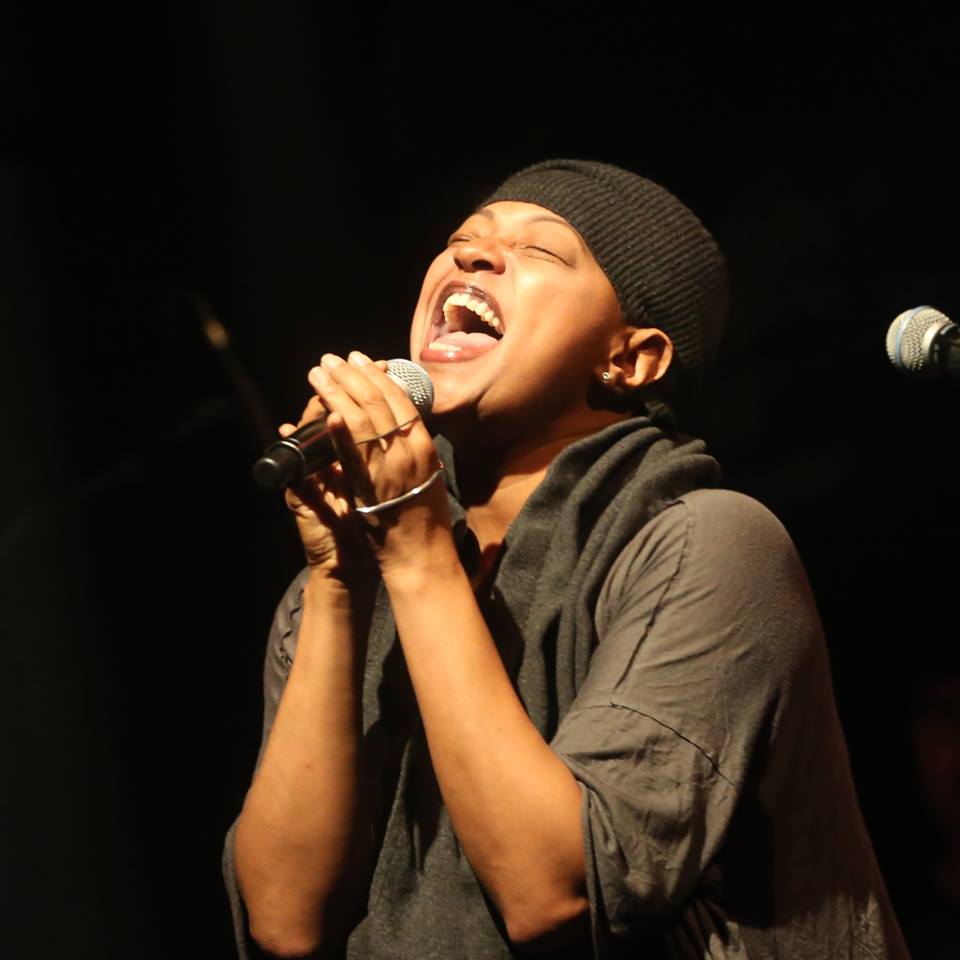 When they call Lisa Fischer the "best back-up vocalist in the world," they're not joking. She can sing, sure, but there's a lot more to it than that.
The Rolling Stones, Luther Vandross, Tina Turner, Chaka Khan, Sting, Beyonce, Alicia Keys, and Nine Inch Nails are just a few of the people she's worked with. Yes, Nine Inch Nails. And despite devoting most of her career to making lead singers look good – as chronicled in the documentary 20 Feet From Stardom – Fischer more or less hit the green on her first solo shot, winning a Grammy for her first (and so far only) studio album, So Intense, in 1991.
Taking a break from the latest Stones tour, Fischer performs with Grand Baton Monday, June 22 at the Winspear Centre as part of the Edmonton International Jazz Festival. She was good enough to field a few questions via email:
GIGCITY: What, exactly, is your vocal range? Sounds about five octaves.
LISA: Hum… I'm not sure. I've always been more into what you can do with what range you have to connect to the hearts of people with music. The range means nothing unless you're touching someone's heart in some way.
GC: Do you remember those "Live or Memorex" cassette tape ads from the 1970s where the singer breaks the glass? Have you ever wanted to try it?
LISA: When I was I child I remembered trying that but I think you need real crystal. We didn't have any.
GC: What genre of music is the most fun to sing for you?
LISA: It's all beautiful to me because the melodies are like little road maps to beautiful destinations.
GC: How does your style change depending on the room: Stadium vs. arena vs. concert hall? In Edmonton, you're at the acoustically sensitive Winspear Centre, where the symphony plays. Can we expect a "quieter" show?
LISA: It's like the difference between living in a beautiful studio apartment vs. a mansion. You move through the space differently but you're still being yourself as you move.
GC: Do you remember how many times you've performed in Edmonton, and with whom?
LISA: I believe I've been there with The Stones, Tina Turner and Chris Botti.
GC: There are vocal artists who use songs to show off their voices, and then there are singers who use their voices to show off the songs. Which are you?
LISA: I'm in love with the melodies and the stories… I believe I am the latter.
GC: Do you ever feel frustrated that your own career is put on the back burner because of other tour commitments, or that your desire to make your own music is overshadowed in any way?
LISA: Not at all. I trust in the path that is put before me.
GC: There's lots of talk that artists have been forced to tour more because they can't make as much money selling records anymore. What's your point of view on this?
LISA: There are so many layers of artistry and the business of music is constantly changing. The music experience between the audience and artist should be what dictates the purpose of the work in its purest form.
GC: Are you finding that you get more tour offers?
LISA: As a background singer the tour offers are about the same.
GC: Since you come from a pre-American Idol time, do you think the rise of TV talent shows has raised the bar in popular music, or lowered it?
LISA: I believe that it's been wonderful for those who have a bar to share. Great exposure.
GC: Would you ever consider working as a coach on an Idol-type show?
LISA: I think it would be too much pressure for me.
GC: I know you're a fan of Marvin Gaye. What do you think of the $7.4 million plagiarism judgement against Pharrell Williams and Robin Thicke for Blurred Lines?
LISA: I'm a fan of all musicians treating each other with love and respect. The business of music and the money that can be made from it tends to make things unclear and complicated.
GC: Given your history, some people are surprised you worked with Nine Inch Nails. Trent Reznor uses a lot of pre-recorded tracks, but he always seems to know that the important parts of live music should be human. Do you agree? What appeals to you about Nine Inch Nails?
LISA: Trent Reznor is a free thinking and emotionally present artist. I adore and respect him. He's not afraid to explore and it shows in his music.
GC: What appeals to you about the music of the Rolling Stones?
GC: The rawness of it.
GC: Can we expect a rendition of Gimme Shelter at the show in Edmonton?
LISA: Possibly. We shall see.