Bad Religion to play Edmonton after all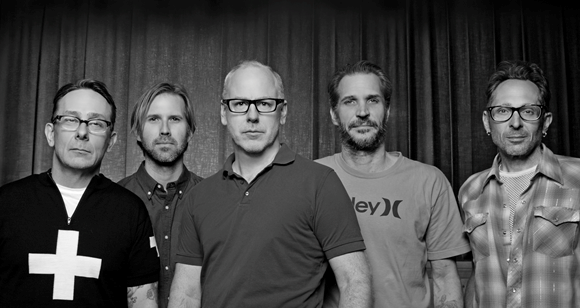 It's good to see at least one headliner from the cancelled Tail Creek Music Festival has salvaged an Edmonton gig out of it.
Bad Religion will now play the Union Hall on Saturday, June 27 – same date the California band was to appear at the Shaw Conference Centre with Limp Bizkit for Tail Creek. The venue had been moved from the original outdoor site near Alix, Alberta, but was subsequently cancelled due to lack of ticket sales. Limp Bizkit will not be coming at all.
Tickets to Bad Religion, however, are on sale now, for $40 and up. Gob and Plague Vendor will open the show.
From humble beginnings in the Los Angelino punk rock scene of the early 1980s, and featuring enough members to require a rock 'n' roll flow chart, the band made a name for itself through its pointed social and political commentary without ever forgetting the foundations of melody and songwriting. With founders Greg Graffin and Brett Gurewitz still at the helm, Bad Religion has released 16 studio albums that vary little from their melodic-message mandate, the latest in 2013 – believe it or not – an album of Christmas Songs, including an old favourite called American Jesus. Put that in your nog come winter! They've been in the studio since then and a new album is said to be in the works for the fall.