Pawnshop closing, gigs move to Union Hall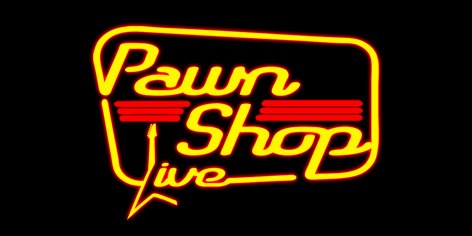 It isn't so much that Edmonton has lost another music venue, but has gained a "twinned" one. Look on the bright side.
Pawnshop Live – a popular Whyte Avenue rock club that's operated under several different names and owners over the years (Rebar, Stars, etc.) – will close its doors after Saturday's last show under the current ownership. It will then be "co-habitating" with the Union Hall Event Centre. Of course it will just be the one club, located at 6240 99 Street (formerly known as the Thunderdome, and before that Goose Loonies), but the venue will be running up to five live shows a week, with international and up-and-coming locals alike, according to Kamran Moslehi, director of operations for Prestige Nightlife Edmonton, which owns both venues.
He says the current economy and a failing business model has forced the consolidation. Rent at the Whyte Avenue location was recently hiked by 18%. No word on whether new owners are interesting in carrying on the club.
"It is a mixed blessing," Moslehi says. "With our business model, we have to look at the percentages of margins in today's economy."
Owners hope the brand established by Pawnshop Live, and its audience, will continue to thrive at the Union Hall, in a new, more fiscally responsible area.
"It has been on our minds and in our decision making in well over a year," Moslehi says of the new symbiotic relationship. "We will be basically generating more sales for the same fixed cost. It is the nature of our market and the economy."
The staff of the previous Pawnshop and all upcoming Pawnshop bookings will be moved to the new venue. As an example how the two will work together, Moslehi uses a sports analogy about Rexall Place: "When the Oil Kings came into Edmonton, they needed a venue. They had to work with the Oilers and make that work."
According to Moslehi, it is their goal to work together to offer Edmontonians a high quality venue to see their favourite bands.
With the decrease in local live venues as of late – the Artery, which is still waiting on a green light to announce its new location, the New City Lounge, the Haven, the Edmonton Event Centre, the list goes on – let's hope they come through.