MUSIC PREVIEW: Canada Days all weekend!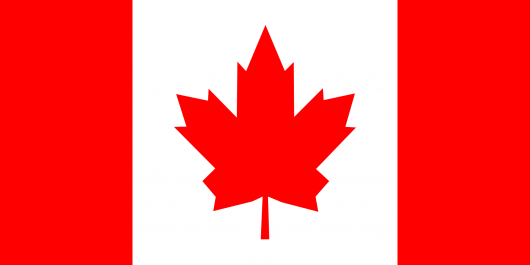 Did you enjoy your organic whole grain gluten-free Canada Day pancake breakfast? Of course you did. Get used to the new regime!
Stick around at the "Ledge" July 1 for family activities and live entertainment until 7 pm, or head downtown, where the Works visual art festival celebrates its last day with the finest in local live bands on the Churchill Square stage till 9:30, which gives you plenty of time to stake out a good spot to watch the fireworks being launched from Kinsmen Park at 11, and also the lighting of the High Level Bridge. Probably some rainbows in the forecast. Citizens may then peacefully disperse to their homes to prepare for the grand Canada Day Holiday Weekend that will last clear through to Monday hangover – as decreed by the new Premier herself!
Important disclaimer: She said no such thing – but don't let that stop you.
Thursday 2
James Burrows – Poppy roots or rootsy pop? This is the age-old question when it comes to such artisans from Toronto, which knows not the struggle of true Albertans from which our favourite rootsy boppy poppy roots pop bands are bred, yet regularly sends forth similar artists good enough you think they'all from around here. Here's a fresh one, touring on his new album, Paradise Cinema. Buckingham, with local favourite Alex Vissia, 8:30 pm, admission is "pay what you can."
Mike Plume – Funny story: After establishing himself as an Albertan rootsmith of the highest order, high enough to get a gig in Nashville writing country songs, this Bonnyville native recently landed the unlikely job as the host of the CMT reality series Mississippi Snake Grabbers – usually seen while standing waist deep in a swamp. Didn't see that coming. Yikes! Remember: "Red and yellow, you're an unlucky fellow." He can use that in a country song if he wants. On this night is a welcome home gig, of sorts (the Sidetrack Café effectively launched his career back in the day) at the Mercury Room. No snakes allowed. With Jenny O, 7 pm, $15 advance, BUY
Friday 3
Tallest to Shortest – Led by the shredding guitar mojo of local folksman Sean Brewer, this local indie power calls itself "surf" thousands of kilometers from the nearest ocean. How bold, how reckless, how ironic. Maybe that's what gives this band a "pining for the fjords" sort of attitude. Nothing to lose in a sea of canola. At Brixx, with Blackstone, and Cadence & Nathan, doors at 8 pm, $10, BUY
Saturday 4
Poltergeist – Not to be confused with the Swiss rock band, or the 1982 horror movie, this local rapper is breaking out solo from his regular posse – called Obscene Division – with his own record, Keep It PG. First single: Dope Shit. More like NC-17. No minors allowed at this Mercury Room gig anyway. With Psych Ward Kidz, Brothers Grim, Mental Assassin and KWIN, 8 pm, $10 advance, BUY
Sunday 5
Takin' It To the Streets – It's always nice to see the denizens of Blues on Whyte get a little fresh air and sunshine once in a while. The blues don't often offer that opportunity, being blues. From 10 am to 10 pm on this day they'll block off Whyte Avenue for a good old-fashioned rockin' block party, with 10 live bands on three stages, and plenty of food vendors. Admission is FREE.
Monday 6
Melt-Banana – And now for something completely different: A noisy Japanese female-fronted punk-electronic band that sounds like Shonen Knife remixed by Skrillex on Side B of the Dark Side of the Moon falling down a flight of stairs during a thunderstorm. In short, totally awesome. Union Hall, with Torche, 8 pm, $21 advance, BUY
Tuesday 7
AWOLNATION – You know that band with that song they have on the radio? The one where the guy comes up with the greatest excuse ever, "Blame it my ADD, baby!" This is that band! And what we were talking about again? Favourite alt-rock darlings of the moment play Union Hall. With K-Flay and Ben Disaster, 8 pm, tickets from $33.50, BUY