MUSIC PREVIEW: Decemberists get hot in July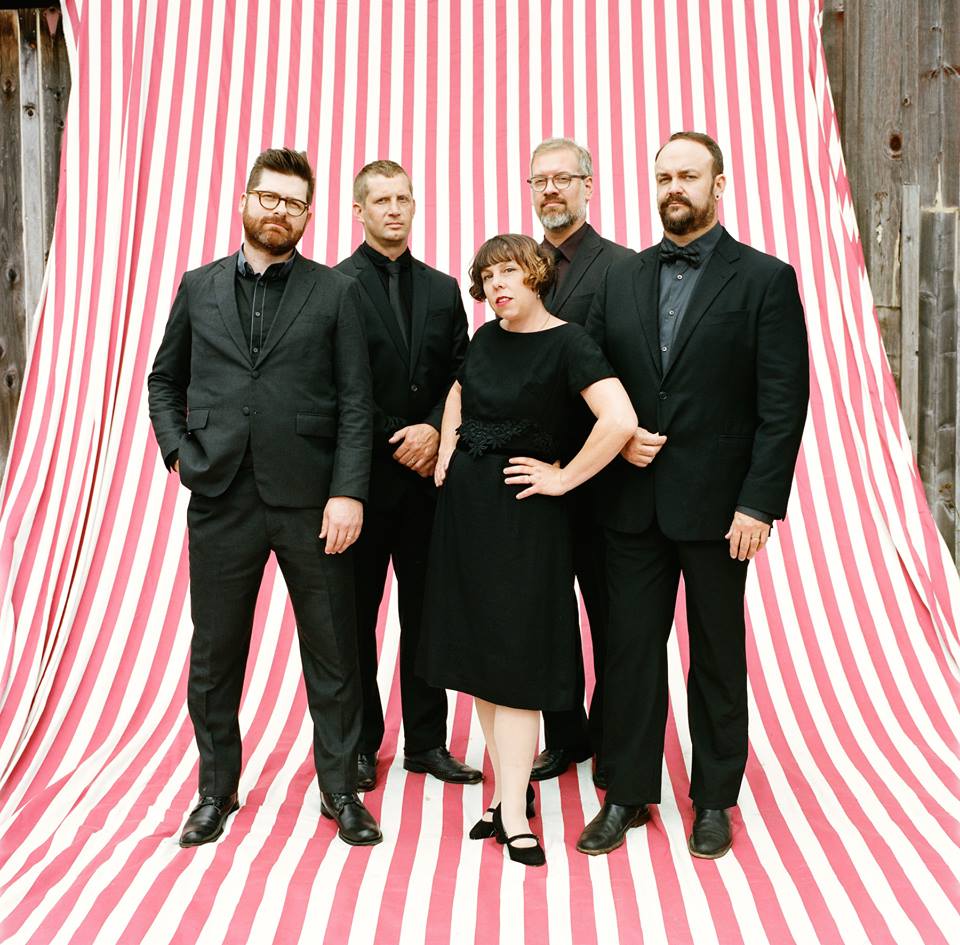 Local music fans have to wait until Monday for one of the most anticipated gigs of the month, as The Decemberists perform at Winspear Centre.
Perhaps the best known indie-folk band currently in existence, the act's instrumentation includes not only your typical guitar, bass, and drums, but also the bouzouki, harmonica, mandolin, pedal steel, accordion, melodica, double bass, and cello. That's a lot of instruments to bring on the road, but The Decemberists are definite crowd pleasers.
The band is currently touring to support their January release, What a Terrible World What a Beautiful World, which has received generally positive reviews throughout music media, and their fans … well, this band can do no wrong by their fans. The Oregon fivesome's landmark agility between crashing percussion and soft subtle melodies is known far and wide. And their popularity in mass media has also been on an uptick, culminating with a performance during the season finale of NBC's Parks and Recreation. Really, kind of a match made in heaven if you think about it. Both are critically revered, but for whatever reason, haven't really found mass popularity yet.
Key word: yet. An almost sold-out Winspear Centre is a good start. Only second balcony tickets remain for the 7:30 pm show, for $47 (BUY)
Thursday 16
Leave the Living/Netherward – The former is a working man's metal quintet from Red Deer. The latter is an Edmonton five-piece leaning towards melodic death metal with punk rock and jazz-funk influences. Both bands are promoting brand new albums, and this is a kickoff gig for a Western Canadian tour. DV8, 6 pm, $10.
Freak Heat Waves – This ambient punk (two terms you don't often see together) group from Victoria is touring to support their February release on Hockey Dad Records, Bonnie's State Of Mind. Also on the bill are Zebra Pulse, an intriguing experimental electronic project that's captured significant attention on the local music scene, and Will Scott. Wunderbar, 8 pm, $10. BUY
Friday 17
Gruves – After a deeply tragic 2014 that saw the suicide of one of the band founders, this local art rock project is releasing their debut full-length album Nocturne, dedicated to his memory. With Strange Planes, Highwind, Sara's Ransom, and I Walk Alone. Mercury Room, 8 pm, $15. BUY
Headstones – This Kingston band first formed around frontman Hugh Dillon in 1987, and had some massive hits, at least here in Canada, throughout the 1990's, including It's All Over, Three Angels, Settle, Cemetery, and Tweeter and the Monkey Man (a cover of the Traveling Wilburys' song, though many believe it's the best of all covers and even better than the original). The band broke up in 2003, but then re-united in 2011 for a mini-tour, which then evolved into two new releases, 2013's Love + Fury and 2014's One In the Chamber Music. K-Days' South Stage, 9 pm, free with K-Days gate admission.
Saturday 18
Journey – Another classic rock band playing another weekend night. But wait? Are you kidding? They're not playing a casino, but Rexall Place? Well that's an odd decision. But it has resulted in some amazing seats remaining. Like, really amazing – Row 3 in the section just to the right of the stage in fact. In all fairness, the band has continued to assemble original material over the years, with their 14th release Eclipse dropping in 2011. And hey, their 2008 album Revelation actually made it to No. 5 on the Billboard charts. And you get free admission to the K-Days grounds with your concert ticket. Neal "Vortex" Schon opens. Rexall Place, 7:30, $37.50 and up (the Row 3 seats noted above are $144 a pop). BUY
Prism – Ahhh, see, this makes much more sense. A casino classic rock gig – this from a popular Vancouver band that formed in 1977 and is chiefly known for the 1979 hit Armageddon, one of the happiest songs on the subject ever recorded. Century Casino, 8 pm, $48.70, BUY
SNFU – Does this punk band even need an introduction or biography, or are they legendary enough in these parts to just state their name and move on? Yes: SNFU, that will do. Rayguy Cowboys, Ben Disaster, and Julius Sumner Miller are also on the bill. Union Hall, 8 pm, $20. BUY
Chris Cresswell – This Toronto-born uber-musician has been writing and playing music since he was in grade school. Perhaps known better for his work with the modern punk rock act Flatliners, Chris recorded and released a solo album last year, which Joey Cape of the legendary Lagwagon produced. Buckingham, 8 pm, $15. BUY
Sunday 19
Lung Flower – These Vancouver hard rockers find their sonic base in the world of stoner rock, grunge, and doom. It's a cavalcade of audio bliss – but not necessarily in a happy, carefree, walk along a beach sort of way. The Dabs open. DV8, 7 pm.