Is Landmark Events another pay to play scam?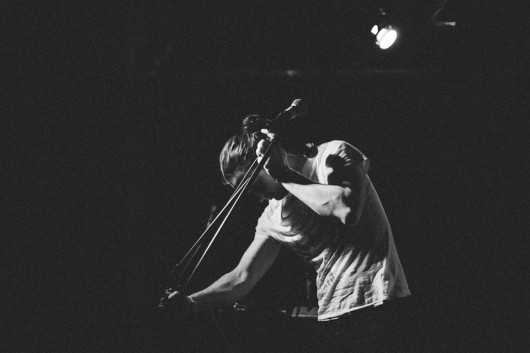 It turns out that Landmark Events is not the Spawn of Satan and Stephen Harper rolled into one. This is a LEGITIMATE business making money off the sweat of young musicians. It happens all the time.
They'll be holding another battle of the bands … sorry, "showcase festival" in late August at the Starlite Room. Entries are being accepted. All entrants are expected to sell a specified number of tickets before they are allowed to play – and that has some members of the Edmonton music scene crying foul. They accuse this Montreal-based artist development company of conning naïve greenhorns with another "pay to pay" scam. This happens all the time, too. Acts at higher levels sometimes pay to be openers. Read The Secret Shame of the Buy-On.
A bad taste also remains from a similar series of events known as "Supernova." In one of several horror stories, the band Methodical Breed was a Western Canadian winner one year – and at least one of their prizes was bogus.
"They told us that we would be opening for Lynyrd Skynyrd at the Blush (festival) in Kelowna, and we would have our own campground," says lead singer Art Szabo. "We got there – and nobody even heard of us. We didn't have a place to stay. They completely fucked it up."
And this was 15 years ago. The scars remain.
Attempts to contact organizers of the Toronto-based Supernova were unsuccessful. The website is bunk and the phone number is out of service.
Szabo, who after his band days was the talent buyer at the Starlite Room for eight years, and is now a promoter and artist manager based in Kelowna, says he hasn't had any direct dealings with Landmark. Yet he cautions, "The problem with these kind of things is that they promise this and they promise that and they give the young upstart band the chance they've been waiting for, quote unquote, without giving them any tangibles." He adds, "Most of the time nothing comes of it."
So what are these "tangibles" of which he speaks? Fame? Fortune? Bowls of M&Ms with all the brown ones removed?
Landmark Events doesn't come off like another Supernova. Owner Arthur Kalimidis was a recording artist before he launched Landmark with a single event in Montreal six years ago. He sounds sincere: "I've played music all my life," he says. "It's something I enjoy. I think in a lot of ways I live vicariously through the other bands. It's a dynamic environment. Even if you're not playing, it's exciting to be part of something that's growing and developing."
He makes a good case. No fees or contracts are required to enter a Landmark showcase. The company takes care of all the production, including amps and a drum kit, along with catering. The judges are reputable. Industry reps at the last round of shows at the Starlite in January include well-known Edmonton music people like publicist Cara Ashbey, musician Daniel Carriere (Ten Second Epic, Royal Tusk), Laura Fraser from Warner Music Canada, John Dunham from Universal Music, and Terry Tran from the Audio Department, which provides the recording studio portion of the prizes. Judges are paid for their time – usually $250-$400, and up to $700, Kalimidis says, depending on the stature of the rep – and each band will get hand-written critiques, sometimes painful, but crucial to new artist development.
The goal of these showcase festivals is simple: to get the public to pay to see a bunch of fresh, unknown bands – and make a little money on the side, like any promoter. The competition grew from a genuine desire to help some of these undoubtedly talented, yet sometimes completely clueless young musicians.
"This is a development showcase," says Kalimidis. "Sometimes artists have something special, but just need a little tweaking."
It's not marketed to the public as a battle of the bands, he goes on, because an event branded a "showcase" may sell more tickets (and also because Supernova apparently owned the rights to the phrase "Battle of the Bands"), but that's what it is. Bands compete for prizes. They compete for choice set times. It's a long day with up to 13 bands, each playing a 25-minute set.
And they compete for the number of fans they can bring in – and there's the crux of the gist of the shit that hit the fan: Pay to Play. Usually it's the promoter's responsibility to sell tickets. In this case, it's up to the bands. Each act is asked to sell at least 35 tickets – at $13 a pop. While some exceptions can be made if an artist falls a little short, Kalimidis says, the bottom line is that if you don't sell enough tickets, you don't get to play. You could of course make up the difference from your own pocket.
Bands that exceed the minimum sales threshold have some choices: Take half the cash for any remaining tickets sold, an equivalent in bargain studio time, or trade in the money for the choice of the best set time. Bands aren't judged on ticket sales, but there is a crowd reaction category. The more tickets sold, the more friends and family will come to cheer, the higher the mark. Unintended consequence?
Kalimidis explains, "When you're running an event with independent artists, we're marketing the event, but obviously it's always harder to bring people out than if you were booking a signed artist. So that's why we ask for support from everybody who's playing." In return, he adds, "We work hard to create value for the artists. That's what we're doing all day."
The winner from the January showcases in Edmonton was singer-songwriter Paul Woida (top picture), who like Ed Sheeran uses a looper to replicate the sound of an entire band by himself, live on stage. On his Landmark experience – in reality a small part of his exploits, having also recently won $10,000 CASH from Hot 107's Hot Factor contest – Woida says, "It's taking a while for me to get studio time, and once things are recorded they're going to work around the songs and develop a strategy. It's a process." He adds, "We've only chatted about the future as of now, haven't gotten to any of the nitty gritty yet."
Kalimidis reports that Woida will be soon get busy recording his debut album at the Audio Department, and will hit the road to back it up. Landmark promises to help with tour support, setting up publicity campaigns and creating a good EPK (electronic press kit).
"I think it just comes down to hard work and delivering on the artist development platforms," Kalimidis says, "which are what this whole event is about."
And if that sounds intangible, maybe that's just the nature of the beast. The only tangibles in the music business are great songs and great performers. Anything less is a crap shoot.