MUSIC PREVIEW: Yeehaw for Interstellar Rodeo!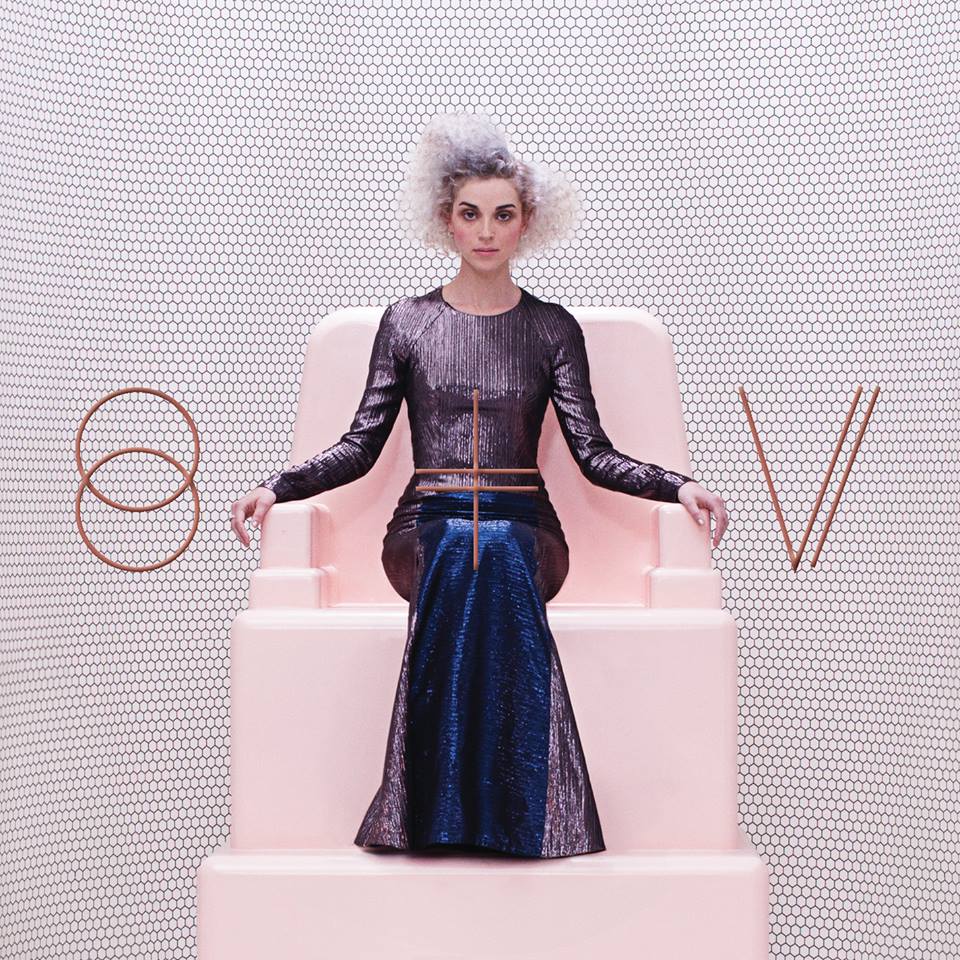 This time of year is less about the individual "shows" than it is about festivals. The biggest and baddest of those this weekend is all about the music – as the Interstellar Rodeo takes place at the Hawrelak Park Amphitheatre on Friday, Saturday and Sunday.
Of course, if you're in certain circles that don't pay a lot of attention to music other than what's popular on the mainstream radio stations, they'll probably ask why you're going to a rodeo. To which you can just shake your head and walk away, of course, because if you're into good music, then it's probably the best place to be. Add in specific wine pairings for each artist, and a whole host of some of the city's best food trucks, and really, the only time you have to leave is to go to sleep in your own comfy bed.
Friday night features Toronto's modern day troubadour Joe Nolan, as well as the critically acclaimed Americana musician, Shakey Graves. And the night's headliner, St. Vincent, is one of indie rock's most revered acts of the last couple of years. Quite a coup to land her on this lineup, in fact. Her eponymous album from last year landed on any number of top 10 lists.
Saturday the music starts at 1pm and goes until 9:30, starting with NQ Arbuckle, and ending with another indie musician of significant repute, Father John Misty. His song Hollywood Forever Cemetery Sings was nearly ubiquitous in many corners of the music world around 2012-13. And he followed up that sensational album (Fear Fun) with another monster album this spring, I Love You Honeybear. Also included on the Saturday lineup are Polaris Music Prize winner Tanya Tagaq, Colleen Brown, and the must-see Justin Townes Earle – son of Steve – all of whose live shows are known far and wide for their enrapturing frenzy and pure, unadulterated energy.
Sunday's lineup features the legendary Buffy Sainte-Marie, who's been shortlisted for this year's Polaris Music Prize, as well as Charles Bradley, Lake Street Drive, and Lucette. There's also a set from the "All-Stars", which features Whitehorse's Luke Doucet, alt-folk singer-songwriter Kathleen Edwards, who has a huge local following, and Joel Plaskett, who's no slouch in terms of local fandom, either.
Weekend and single day tickets are still available, starting at $215 for the weekend, and $99 for the individual days. BUY
Thursday 23
Kim Mitchell – This Canadian rock icon struck it big in the 1980's with the songs Go For a Soda and Patio Lanterns. He's continued to release solo albums well into the 2000's, and is performing as the headliner for the Taste Of Edmonton festival in Churchill Square on 9 pm this evening. No cover, and there is some of the best food in the city available. The Bam Bam Shrimp from Old Spaghetti Factory would probably pair nicely with Mitchell's material. No word on wine pairings. White Lightning (6:45 pm) and Terra Lightfoot (7:45 pm) also perform.
Arkells – K-Days seems tries to please everyone with their musical offerings. While often tending towards classic rock acts, this night features this alt-pop band out of Hamilton which has had quite a bit of success the last few years with such songs as Oh, the Boss Is Coming!, Michigan Left, and Whistleblower. South Stage, 9 pm, free with gate admission.
Magik Spells – This eclectic and experimental dual drum electropop act out of Vancouver are psychedelic, funky, and danceable all at the same time. Definitely one of that city's best up and coming bands. With I Am Machi, and one of our own city's burgeoning projects, Whale and the Wolf. Wunderbar, 9 pm, $10.
Friday 24
Strumbellas – These Ontario folk-rockers have a Juno win to their name, and more importantly, some extraordinarily great music. Rocking and emotive, gritty but sincere, this is definitely a band you should see. And you can for free this weekend at 9:30 pm, again as part of the Taste Of Edmonton. The Bully Mac from Bully Food Truck would go well with this band. Joe Vickers (7 pm) and Mayday and the Beat Creeps (8:15 pm) are also on the bill.
Doug Hoyer – This local indiepop artist has been at or near the center of the Edmonton music scene for a number of years now, but unfortunately it's time to say goodbye. He and his wife are moving to Athens, Georgia – not to follow in REM's footsteps. His wife has accepted a post-doctoral position down south. This is likely to be one of his final local shows. Best wishes from everyone on the GigCity team, Doug. With Olenka, Autmun Lovers, and Feverfew. Brixx Bar & Grill, 8:30 pm, $10. BUY
Saturday 25
Danzig – These monsters of bluesy doom metal are fronted by namesake Glenn Danzig, with many of the other musicians having also been with the project for a lengthy ride. The project has nine full-lengths to their credit, including 2010's Deth Red Sabaoth. With Pennywise, Cancer Bats, and Monarch Sky. Shaw Conference Centre, 7 pm, $46.50. BUY
Order Of Chaos – Founded in Stony Plain in 2003, and fresh off a stellar but exhausting weekend at Armstrong Metalfest, these hard rockers are hosting a release show for their newest album. Their 2012 release Burn These Dreams won Metal Album Of the Year at the Edmonton Music Awards, so you know this album is going to be another barn-burner. With guests Scythia, Tylor Dory Trio, and Atrates. Union Hall, 8 pm, $10. BUY
Presidents Of the United States Of America – Millions of peaches. Peaches for free. Millions of peaches. Peaches for me! This alt-rock band from the Pacific Northwest skyrocketed to fame on the back of that hit, called Peaches, just so we're clear, back in the mid-1990's, surrounding it with a pair of popular and well done albums, their 1995 eponymous offering, and 1996's II. Their latest release is 2014's Kudos To You! K-Days South Stage, 9 pm, free with gate admission.
JPNSGRLS – Taste Of Edmonton saves their best offering in terms of music for their final day, as this Vancouver garage-pop act headlines at 9 pm. A monster powerhouse of guitar venom, their 2014 full-length debut Circulation won rave reviews across the continent, and in Great Britain, and two of its songs, Smalls, and Tigers, were equally monstrous hits on CBC Radio 3. What better combination could you make then JPNSGRLS and Buffalo Chicken Bombs from O2's. Calgary's 36?, currently one of that city's best bands, and Edmonton ex-pats Hot Panda, are also set to perform. Admission is, as always, free.