Sinead O'Connor cancels folk fest gig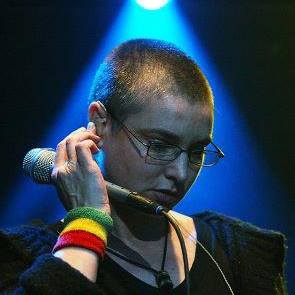 There's some bad news for fans of the Edmonton Folk Music Festival – Sinead O'Connor has cancelled her scheduled appearance on Friday, Aug. 7.
Citing health concerns, the controversial Irish singer has in fact cancelled all her summer tour dates. She is said to be suffering from exhaustion from an unresolved medical condition. No other information is available at this time.
"It's disappointing," says folk fest producer Terry Wickham, "But what can you do? She's ill, she's exhausted, and we're trying to find a replacement, which is hard to do with such short notice."
In any event, the festival will be offering refunds for the single day Friday ticket holders, from the point of purchase. Call the folk fest office at 780.429.1999 for more details.
This is the second time O'Connor has cancelled a tour, and an appearance in Edmonton. She did it in 2012 with the Interstellar Rodeo. At that time, her struggle with bipolar disorder was given as the reason. Fans and observers may have seen some signs lately, especially when O'Connor called Kim Kardashian the C-word for appearing on the cover of Rolling Stone magazine.
The folk fest is also looking for a last-minute replacement for the group The Wind and the Wave, which has also had to cancel their show due to a conflict in recording schedules.