Slipknot to impact Edmonton in October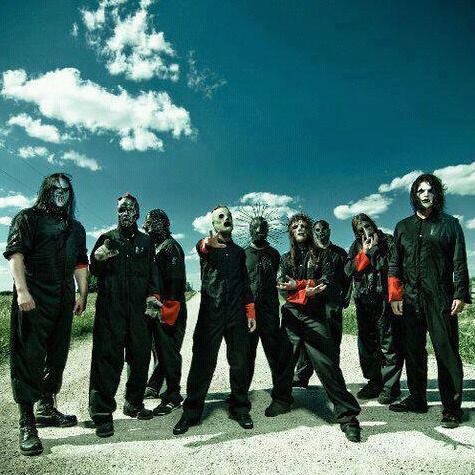 Slipknot, the metal band so heavy they have to wear masks to protect themselves – that's why they do it, right? – will be returning to rock the Big Building in Edmonton.
The Des Moines band pulls into Rexall Place on Sunday, Oct. 18, with guests Suicidal Tendencies, and the new hardcore kids on the block, Beartooth. Tickets are $29.50 to $75 and go on sale Thursday, July 30 at Ticketmaster. There is reserved seating in the stands, general admission on the floor – to facilitate the mosh pit that will surely develop from the ferocity of the evening's performance.
Slipknot announced the fall headlining tour across North America as part of "Summer's Last Stand" in continued support of its acclaimed 2014 album .5: The Gray Chapter, and the new single therein, Killpop, said to be "impacting" rock radio outlets nationwide. Slipknot songs aren't merely "played" on the radio. They're impacted.
Even if this band's brand of bombastic boom-and-doom-metal isn't exactly your cup of tea – or if you're a dad planning on taking your kid to the show – a Slipknot concert is an exciting experience. First of all, there are nine guys in the band (at last count), led by lead singer Corey Taylor, and they all dress in scary masks, pinheads, monsters, etc., and can pump out an enormous sound with multiple electric guitars and large drums. It's Cirque du Soleil from Hell. They sound like two metal bands crashing into each other, like Rage Against the Machine in a street fight with Korn (who would win?), like Metallica on steroids falling down a flight of stairs.
In short, Slipknot rules.