MUSIC PREVIEW: Folk Fest Monsters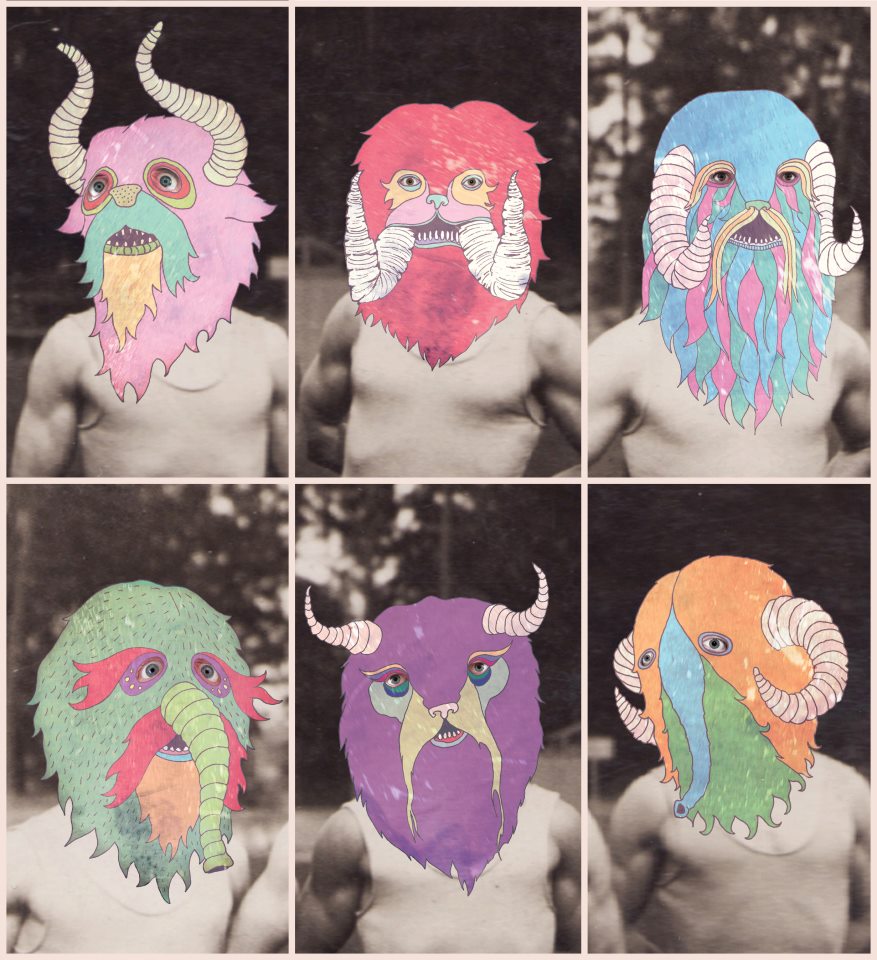 It's that one weekend every year where if you've scheduled any other music event, you're definitely taking your chances. Sure, you might have decent luck if it's a metal show – but even then, with 20,000+ music lovers a day taking in the Edmonton Folk Music Festival in Gallagher Park, and with all the local media out in force covering this one event, you've really got to wonder.
Opening day Thursday has perhaps the biggest name of the weekend, Of Monsters and Men. This folk-pop project from Iceland likes to experiment, and while definitely on the indie side of the music spectrum, they are hugely popular in many music circles. They love their acoustic guitars, but also like to use a variety of other instruments that you won't see too often, like the glockenspiel, accordion, and the rare baritone guitar.
On Friday's mainstage starting at 9 pm, Frazey Ford is filling in for Sinead O'Connor, who cancelled due to health issues, followed by Edward Sharpe and the Magnetic Zeroes, which was a trippy treat at the folk fest in 2011.
Saturday's lineup may not be star-studded, but it has some incredible depth. Lucius is back again, still riding high on their incredible Wildewoman album. The folk-pop act from Brooklyn has been playing a number of festivals this summer, and performed opening duties at a few My Morning Jacket gigs earlier this year. Also on Saturday night, noted guitarist and singer-songwriter Richard Thompson is well into double digits in terms of solo albums; Still was released earlier this summer. Closing Saturday night is Los Angeles indie-folk quartet Lord Huron. Just two full-lengths into their career, their big break came with an appearance on The Tonight Show, and one of their songs being featured in the series finale of Community.
The festival closes on Sunday with three remarkable female performers. Multi-talented Jenny Lewis was the lead vocalist in the indie band Rilo Kiley before going solo, and now has three full-lengths to her credit. English folk artist Laura Marling has been nominated for Brit Awards and Mercury Prizes (she's won a couple of the former), and is currently supporting her critically-acclaimed 2015 album Short Movie. The final performer of the weekend is Brandi Carlile, one of the most talented singer-songwriters of this generation. She's received some helpful nudges during her career, which have evolved into great stories, and with her famed twin guitarists has put out some incredible songs over the last number of years, such as The Story and Turpentine.
As always, daytime stages are a mix of concerts and "sessions" (formerly known as workshops). In general, concerts are probably your best bet. Sessions tend to not be arranged well in advance, though it wouldn't be all that difficult to do between the artists – meaning that nine times out of ten, they just take turns playing their own songs. So you end up with a quarter or so of a concert from the act you really wanted to see, instead of some amazing improvisation/collaboration. When it does happen, it's usually insanely magical. It's just pretty rare. Perhaps even more rare than a baritone guitar.
Of course, the festival sold out pretty quickly as always, though you might have some luck on the swap board. Otherwise, there are a few other choices this weekend to partake in.
Saturday 8
Secretaries/Pal Joey – These two local bands – the former featuring musical luminaries Colleen Brown and Amy van Keeken, the latter a reunion of sorts, with an alt-country sort of sound, and a new album from March – share an afternoon double-bill at the Empress Alehouse (4 pm). Pal Joey has definitely been a bigger part of the live scene over the last while, and have a few more pretty cool shows lined up over the next while. Admission is free.
Northlane – This Australian metalcore band formed in 2009, and are touring to support their third album, Node, released in late July. They named themselves after a song by one of the leaders of their genre, Architects' "North Lane". Like Moths To Flames, In Hearts Wake, and Oceans Ate Alaska open. Starlite Room, 7 pm, $21, BUY.
Tuesday 11
Mumford and Sons – Playing at Rexall Place on this night is this acclaimed and beloved band that has sold more than 6 million albums, speaking of folk music – sort of. You see, after much success as a more traditional modern folk band, the Mumfords have laid their banjos down in favor of a much more straight forward rock feel with their third album that came out in May, Wilder Mind. Go figure. Always a gamble – though it's nice to see bands evolve, fans still want them to retain some of their own feel going forward. The reviews have definitely been mixed, to say the least. Still, according to Ticketmaster "only a few tickets remain". So there's that. The Vaccines and Jack Garratt open. 7 pm, from $65, BUY