MUSIC PREVIEW: Nothing can stop Rock Festival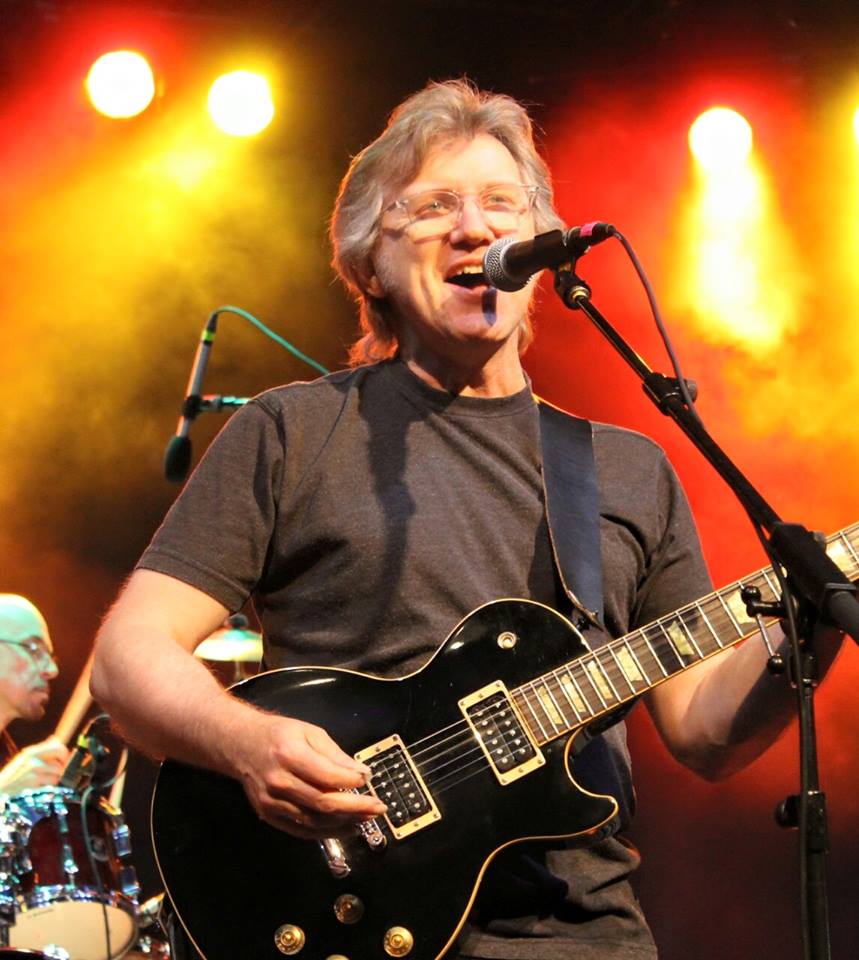 After a busy week of major gigs, with the folk festival now concluded and the Mumford & Sons show on Tuesday at Rexall – not to mention Foo Fighters Wednesday night – things settle in for a bit until the major fall tour season.
But wait! There are two more music festivals for Edmonton music lovers. Sonic Boom goes down over the September long weekend, but first up this weekend is the Edmonton Rock Music Festival (ERMF) at Hawrelak Park. It's a festival for classic rock lovers. And there are certainly a lot of them in the city. Unfortunately, the festival has had some really bad luck this year – but will almost assuredly prevail.
First off, one of their two headliners, Dr. Hook featuring Ray Sawyer, suffered a leg injury last week, and had to pull out. Festival organizers quickly replaced them with Sweet, which in many eyes was actually an upgrade. You may remember Sweet from such 1970's classics as Ballroom Blitz and Fox On the Run.
This week more calamity, as Pat Benatar's partner in music Neil Giraldo suffered an eye injury, and therefore have therefore had to pull out of their shows for the foreseeable future, including being the Saturday night headliner at ERMF. Organizers are still working on replacing them in the lineup, but in the meantime there's still plenty of other great music to be had.
In addition to The Sweet – actually one of at least two version of the band touring today – Friday night will also feature The Stampeders, and Punch Drunk Cabaret, a local outlaw country-rockabilly group. Perhaps even cowpunk, a word that gets thrown around with this type of sound. The music gets underway at 5:15 pm on Friday.
Saturday the first band starts up at noon. Popular local cover band The Joint Chiefs are on at 1:20 pm. Heart tribute band Barracuda from Vancouver take the stage afterwards, followed by Rik Emmett (pictured), Canadian guitar legend who is probably most famous for his many years leading Triumph. Kenny Shields & Streetheart continue to tour based on a suite of hits from the late 1970s and early 1980s, including Under My Thumb, What Kind Of Love Is This, and Here Comes the Night.
Weekend passes are still available, for $100, or $55 for Friday and $65 Saturday separately. BUY
Thursday 13
Eva Foote – In the grand lineage of such amazing singer-songwriters as Joni Mitchell and Ani Difranco, this local sensation hosts a release show for her debut album, Sparrow & Stone. Unfortunately, we don't get to have her in our midst for too long, as she's headed to Montreal to study at the National Theatre School in the fall, so get out and enjoy her amazing talent while you can. Braden Gates opens. Yellowhead Brewery, 7 pm, $10. BUY
Friday 14
Infilm – This Calgary-based experimental duo, with a heady mix of electronic and rock influences and instrumentation, headline the Bermuda Festival Pre-Party. Versions, Faps, and Will Scott Band are also on the bill. Wunderbar, 8 pm, $8. BUY
Saturday 15
Sarah Burton Band – This acclaimed Toronto artist is touring to support her fourth album. Like its predecessors, it is alluring and emotive, at once a little bit of acoustic, a little bit of the blues, a little bit country, and a little bit psychedelic. Big Al's House Of Blues, 8 pm, $10.
Aviator Shades – These hard rockers from Vancouver are everything you'd want in a powerhouse rock band. Guitar riffs, powerful vocals, angst-ridden melodies, they've got it all. With Thrillhouse, Wheelhouse, and Savage Playground. Union Hall, 8 pm, $15. BUY
Eats Everything – UK-based producer Daniel Pearce first came to prominence in 2011 with release of Entrance Song. Since then, he's released a number of solo efforts, combining house with other styles, most notably techno, and played some of the world's biggest clubs around the world as a DJ, as well as some of the biggest festivals, including Glastonbury and Secret Garden Party. He's also collaborated with a number of performers, including Totally Enormous Extinct Dinosaurs, Lukas, and Sinead Harnett. DJ Soup will open the show. Starlite Room, 9 pm, $25. BUY
Monday 17
Rebuild/Repair – This local band that blends doom metal and hardcore punk performs Monday night at Wunderbar, along with Black Thunder and Cutoffs. 9 pm, $8.