MUSIC PREVIEW: Stars come out for Blues fest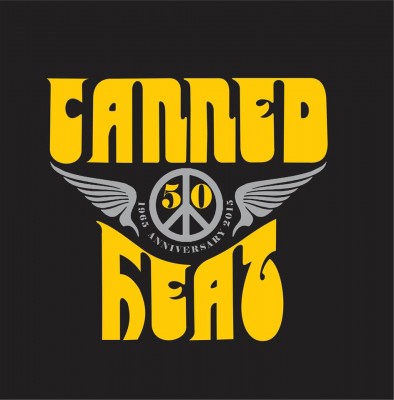 This weekend finds another music festival making its home at the Heritage Amphitheatre in Hawrelak Park, as the 17th annual Edmonton Blues Festival winds its way into our hearts and souls.
Elvin Bishop, who was inducted into the Rock and Roll Hall Of Fame earlier this year, headlines Friday night; Shawn Holt and the Teardrops and The 44's with Kid Ramos also perform.
Saturday the headlining entertainment includes the West Coast Blues All Stars (led by Fred Kaplan), featuring Junior Watson and harmonica ace Bob Corritore. The Sugarray Rayford Big Band is also one of the evening's big draws. This Texas artist was part of the Mannish Boys when they performed at the festival in 2013, and won the Best Traditional Blues Album the same year at the Blues Music Awards.
Sunday's lineup features the legendary Canned Heat, which attained worldwide prominence in the late 1960s thanks to the hits On the Road Again, and Let's Work Together. They've now recorded an incredible 38 albums.
Weekend passes are $123.50. BUY
Friday 21
Melted Mirror – This Calgary electropop project creates a cavalcade of sound with synthesizers and drum machines, and adds a frenzy of lights to create a mesmerizing show you won't soon forget. With Manaray and Serious Clouds. Brixx, 8:30, $10. BUY
No Coast Hardcore – This street punk band from Calgary was active from 2000-2004; they're back together doing a reunion tour. Also on the bill are Reckless Rebels, Kroovy Rookers, and Johnson From Accounting. That last band name is hysterical. Apparently they're a "punk band that is about efficiency, time management, synergy, and productivity." So many jokes right there you don't even know where to start. DV8, 8 pm.
Barely Alive – This dubstep duo from Massachusetts has been on a stellar climb the last year, with millions of YouTube plays on the back of a February 2014 EP through Disciple Records. With labelmates and fellow dubstep group Dodge & Fuski, as well as Astronaut. Union Hall, 9 pm, $20. BUY
Insomnium – This Finnish death metal band, led by vocalist and bassist Niilo Sevanen (who started his musical career in a grunge band) is touring to support their sixth full-length, 2014's Shadows Of the Dying Sun. Fellow death metal artists Omnium Gatherum will open. Starlite Room, 7 pm, $26. BUY
Saturday 22
Forsaken Rite – This local folk metal band (yes, it's a thing) is hosting a release party for their new EP. Skymir, Valyria, and Outlaws Of RavenHurst open. Imagine death metal vocals over hard rock riffs and flutes atop. Rendezvous Pub, 8 pm, $10. BUY
Public Animal and Napalmpom – These two bands, the first a psych-prog project out of Toronto, and the latter riff-rockers out of Calgary, are touring to support their rip-roaring new split EP, four songs from Public Animal, three from Napalmpom. It's an ever-increasing trend which tends to lead fans of each to find out about the other. There's been a lot of killer EP's of this ilk in the last few years, perhaps best exemplified by MMOSS/Quilt's New Hampshire from 2013, which finished with a track including both bands. Edmonton trio Counterfeit Jeans will also perform. Brixx, 8:30 pm, $10. BUY
Tuesday 25
Gipsy Kings – This legendary group from France was founded back in 1978, and continue to tour the world with their unique blend of rumba and flamenco with pop influences. Their latest album, 2013's Savor Flamenco, was the band's 13th, and also won their third Grammy Award for Best World Music Album. Winspear Centre, Tuesday at 7:30 pm. SOLD OUT.