RADIO: Dirty Deeds done expensive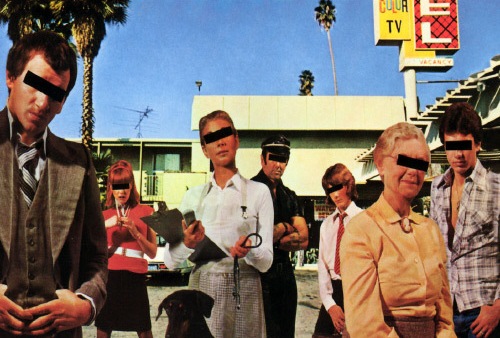 In the Bear radio station's "Dirty Deeds" contest to win tickets to the sold-out AC/DC show at Commonwealth Stadium on Sept. 20, the first challenge was to call your wife and tell her your dog died … and another radio stunt goes over the line.
Asked to explain themselves, the cast of The Paul Brown Show – Brown, Yukon Jack, Gillian Foote and Ryan "RyMy" Maier – got on the phone after their show Monday morning:
"We like this contest not only because they have to do dirty deeds," says Brown, "But there's an AC/DC song! … and look at we can do …" (They chant in unison): "Oy! Oy! Oy! Oy!" Yukon Jack says, "Even though that's not from Dirty Deeds, it might as well be because all AC/DC songs sound the same."
The dead dog prank – which Yukon says was "in poor taste" – took place Monday morning.
"It was pretty rough," says Brown. "Get it? Ruff? … I'd say the line of the morning from her was, 'You better come home so we can cremate Tigger.'"
It wasn't as bad as it could've been. Within seconds the victim was informed that Tigger is still very much alive AND the couple had won a pair of AC/DC tickets. The contestants cheered. So it's all good.
Or is it? This is the latest episode in a disturbing trend to see how far people will abuse, humiliate and debase themselves to win concert tickets. Concert tickets! Turns out it's pretty far. Dirty Deeds to come, which are kept secret until they're unveiled day by day, also include calling your boss and quitting your job – for real. What's next? Grandma's dead? Cancer diagnosis? Face tattoo? Divorce your wife? Disown your children? Draw a picture of the Prophet Muhammad? I know, sorry – don't give them ideas.
Speaking seriously, the Bear morning crew says they're sometimes shocked by what listeners will do – for concert tickets. In coming up with ever more extreme, sadistic, and depraved stunts for such contests, all radio people strive for the holy grail of radio: To attain that magical awkward moment where the listener thinks, "Oh my God, I shouldn't be listening to this," to get as close to the line as you can without going over it, or at least go over it just far enough without getting fired. The Dirty Deeds contest promises more of the same.
Yukon says, "People will say, I'll do anything to get tickets to this show! Well, you could've bought them. So obviously you're not willing to do anything because you would've bought them. But when they get that desperate they'll do pretty much anything."
Gillian Foote says, "We always come up with ideas where we're like, no one's going to do this, but they always want to – and they do it!"
There is a limit. The Bear's legal department has carefully vetted the Dirty Deeds, ranging from "awkward to awful to gross" (and in at least one case life-changing) "because we don't want to put anyone in harm's way," Brown says. But there are unintended consequences. What if, just to imagine the worst, that the woman who was informed her dog died freaked out in unbearable grief, dropped the phone before the prank could be revealed, got in her car and then smashed it up, causing bodily injury or death?
It's thoughts like these that keep radio station lawyers awake at night.