MUSIC PREVIEW: DJ Marky makes his mark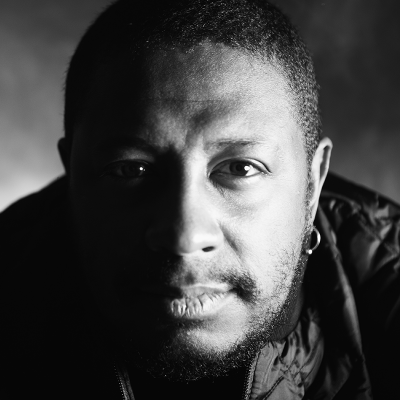 DJ Marky – not to be confused with Marky Mark, for those old enough to remember Mark Wahlberg's hip-hop alter ego – is making his Edmonton debut this weekend.
The drum-n-bass DJ, whose audiences weren't all that compelling in his home country Brazil, gained success upon moving to Britain in the late 1990s, including being named the "Best New DJ" by music critics in the United Kingdom. Soon after he started touring the world, including other stops in Canada. In 2006 Marco Silva (his given name) landed a headline slot at Lovebox Festival, and a number of his tracks can also be found on various video games, including FIFA Street 2. He is currently touring to support his debut album My Heroes.
Dreadnought, JAMS, Oh Aces, Phatcat, Celcius, and Vixx are also scheduled to appear at Saturday's event at the Union Hall, which is also meant to celebrate Funk Bunker's five-year anniversary. Doors open at 9 pm, tickets are $25 each. BUY
Thursday 27
Goody Proctor – These dream pop wizards host a night of pure, fabulous, drop-your-jaw local talent. Also on the bill are Co-Kaynes, Magnet and the Magnettes, and Shukov. Wunderbar, 8:30 pm, $10.
Friday 28
Ann Vriend – This very popular local folk-pop artist, with one of the most scintillating and captivating voices in this quadrant of the continent, is hosting a release show for her newest album, For the People In the Mean Time. Such a great artist, such a great performer. Opening the show is another equally mesmerizing artist, Nuela Charles. Mercury Room, 8 pm, $12. BUY
Twin Shadow – The act also known as George Lewis Jr. is touring to support his most recent album, Eclipse. It was recorded mostly at night, in a chapel in the back of a Hollywood cemetery (for those keeping track, it's the "Hollywood Forever Cemetery" noted in a Father John Misty song), which has resulted in a haunting, brooding sense throughout the length of the release. Lany supports. Starlite Room, 8 pm, $22. BUY
Diemonds – This hard rock band from Toronto, with significant metal undertones, released their third full-length, Never Wanna Die, earlier this month. With Sleep Demon and Djagg Wire. Brixx, 9 pm, $10. BUY
Introverts – Officially billed as a CD release (do people still buy those?), this local group is a fascinating mixture of new indie and classic rock, led by Tyler Johnson on guitar and vocals. And, to be fair, the CD is actually pretty impressive, as it's a gatefold package, with a foldout poster. So there's that too. Heaven and the Ghost and No Such Thing As Ghost will also perform. Bohemia, 9 pm.
Saturday 29
Truth – Andre Fernandez and Tristan Roake are a production duo out of New Zealand who first became known in 2007 on the basis of their single The Fatman/Stolen Children, a dark, stark number. They've released any number of other albums since then in the dubstep realms, and are touring on the basis of this year's release, The Ark. Starlite Room, 9 pm, $20. BUY