K-os theory: Was Jesus a woman?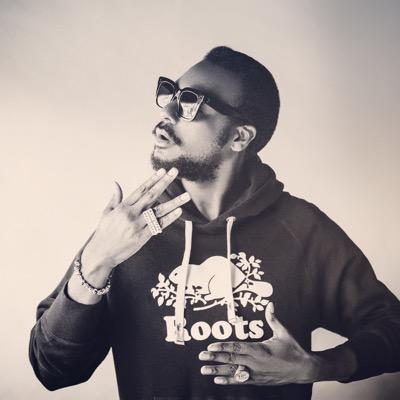 Do you believe in God?
"That's your first question?" responds the unwitting interview subject – in this case the rapper K-os, aka Kevin Brereton, who's probably the only hip hop headliner at the Sonic Boom alternative rock festival at Borden Park this Saturday and Sunday.
This wasn't just a random dumb question. K-os's new album Can't Fly Without Gravity – a slick, genre-busting gumbo of songs drawn from personal life – is shot through with religious references. In one line, he raps, "Jesus is coming. I hope She gets here soon."
Yes, She.
Ever a good sport, the Canadian rapper talks about his personal "existential crisis" as a teen, when he questioned his belief "in this thing I've never seen." His father responded, " 'Take a look around this room and name one thing that doesn't have a maker.' And I couldn't do it. So from that day on, I believed, and no one's ever trumped that argument for me. So yes, I do believe, and not just because my dad's a minister and I grew up in a Christian household."
And who happened to be into every kind of music from David Bowie to the Ramones to Kid Creole and the Coconuts.
From living in Toronto, Trinidad and finally Whitby, Ontario, Kevin changed his name to K-os and emerged as a rap artist in the late 1990s, making it a point to buck the clichés of the genre; his cryptic rhymes were anti-gang, anti-bling, almost anti-rap. Audiences didn't quite know what to make of him. His first charting single in 2002 was called Heaven Only Knows. Figures.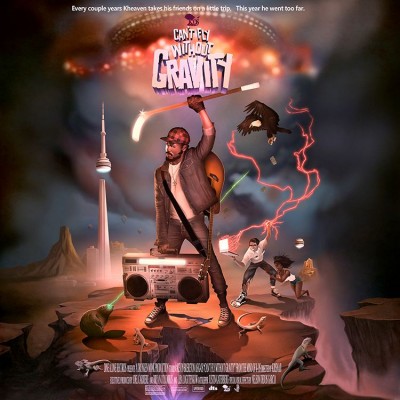 Making Christ female is presumably one of the many "rules of hip hop" (if not Christianity) that K-os has been breaking for many years now. Judging from eclectic music that falls into the cracks and a predilection for singing as much as rapping (and playing guitar) before it became vogue, music critics call K-os an "alternative" artist. He fits in an alternative rock festival, for one thing. In fact, in his experience, he says, a lot of fans at such events relish a rapping respite from three hours of four-man guitar bands.
It's in the hip hop world where it gets a little weird.
"I'd feel awkward when I would have to get off the plane in someplace like Brooklyn," he says. "This was circa 1998, when you're either hip hop or you're not. There was no alternative rap. There was there was no Pharrell, N.E.R.D., none of that. The Roots was only just breaking through with their thing.
"The awkwardness does not come from the alternative world. In rock 'n' roll, if you're David Bowie, the Pixies or ZZ top, rock has this thing: Come one, come all. We don't care how you dress. In fact, the weirder and freakier you are, probably the bigger fan base you're going to have, the ultimate example being the Thin White Duke, David Bowie, of someone who took it as far as he could. In hip hop, our culture, and black culture, it's only 400 years old in America, so hip hop tends to hold onto its rules more. If you start breaking the rules, you make everyone uncomfortable because this is the way people make money."
Yet hip hop has spread around the world, into every culture and every genre of music. It's rare to hear a pop song on the radio that doesn't have a "rap break." Even bro-country guys are getting in on the action.
"It's like the blues," K-os says. "No one could've predicted that when Muddy Waters did his thing that band called Van Halen 20 years later would show up in leotards doing a version of that. I hate drawing these racial lines in music, but unfortunately music is the only thing where you got into a store and it's separated by culture. That's how we're raised to think, so there is that line."
K-os aims to blur it, to sow discord. Can't Fly Without Gravity ranges from almost-punk on Steel Sharpens Steel to a bone thrown to the rap purists called Boyz II Men. "That's called covering all your bases," he says. Asked if he thinks he spreads himself too thin – and that's the last question – he responds, "Sometimes you've got to spread yourself thin if you want the jam all over a big piece of bread."