ANNOUNCING! Matthew Good, Gogol Bordello, K-os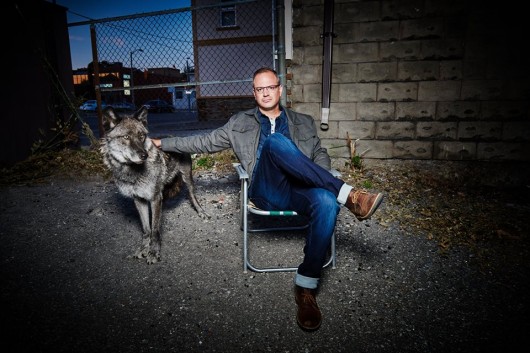 That was fun, the summer, the festivals, the lovely weather. We return you now to your regularly scheduled indoor concert … schedule.
Announced Tuesday was another appearance from Matthew Good, playing Friday, Nov. 20 at the Jubilee Auditorium. Tickets are $35 or $42.50 and go on sale Friday. Good, who's played in Edmonton like a real lot, is touring behind his forthcoming album, Chaotic Neutral out Sept. 27. Dungeons & Dragons players who happen to be Matthew Good fans might just see the connection here.
Next is Gogol Bordello. After being a big gypsy-rock hit in bars across the world, the New York-based band levels up for its next gig in Edmonton: Wednesday, Nov. 18 at the Shaw Conference Centre. Tickets are $35 and go on sale Friday. Featuring the colourful frontman Eugene Hutz, the Ukrainian-born singer and actor who is said to have the blood of the Servo Roma running in his veins, the band tours upon its new album, Pura Vida Conspiracy – which translates to "Pure Life Conspiracy."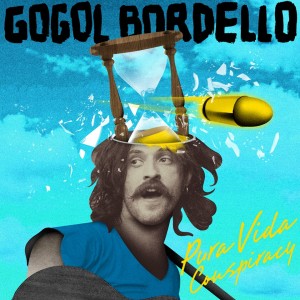 Hutz explains in a press release, "We're not a whimsical band with a whimsical message and some languages offer things that others don't. As I made my way through Spanish, the phrase 'pura vida' – pure life – struck me. In Spanish, 'pura vida' has the gusto that true life should have, as opposed to words in English, French or Russian. It sums up my need of joining fragmented parts and pieces to create a worldwide consciousness. It's what we've had in mind since the first song on the first Gogol Bordello album."
Finally, you saw him at Sonic Boom – a rapper in a sea of alternative rockers – and now K-os is ready to bring his new music to a more intimate setting. The Toronto artist performs Friday, Dec. 11 at the Union Hall. Tickets go on sale Friday.
The multiple Juno winner tours with sixth studio album in tow, Can't Fly Without Gravity, an all-over-the-map affair that ranges from straight-up rap to electronic, soul, folk, and even punk rock style. You name it, K-os has dabbled in it.