Canadian Folk Music Awards to strum in Edmonton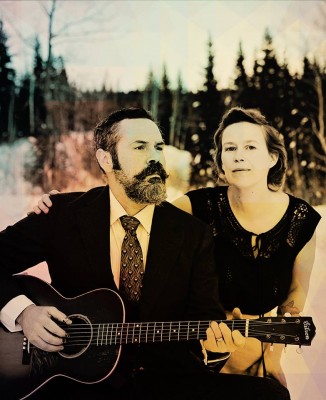 Three local women have done Alberta proud with nominations for the 2015 Canadian Folk Music Awards, being held in Edmonton in November.
The news was announced with a "National Strum" at City Hall Wednesday. The veteran artist Laura Vinson and Free Spirit gets a nod for Aboriginal Songwriter of the Year, Lizzy Hoyt (daughter of ESO conductor David Hoyt) is named in the Solo Artist of the Year category, while Rebecca Lappa is nominated for Young Performer of the Year. Not that we're bragging or anything (because most of the nominees aren't from around here even if they play Edmonton a lot), but Calgary is represented by just one artist, Young Performer contender Robbie Banke.
With the trophies handed out Nov. 8 at the Citadel Theatre, tops on the list this year include Pharis and Jason Romeo (right), the B.C. duo up for four awards, including Traditional Album of the Year for A Wanderer I'll Stay. They make and play their own banjos. Coming in with three nominations each are Amelia Curran, Jenn Grant, Fortunate Ones, Whitehorse and Catherine MacLellan – all but one are from the Maritimes. Artists from Ontario and B.C. comprise the bulk of the nominees, from a total of 73 artists in 19 categories. There is no "artist of the year" or "fan's choice" nonsense. Instead the expertly juried awards are broken down by style: traditional, contemporary, vocal group, English, Francophone, and so on.
The CFMAs comes with its own weekend. Folk music and the business thereof take centre stage from Friday, Nov. 6 to the Sunday awards, with seminars and showcases planned throughout the weekend. Tickets to the gala awards event on Nov. 8, hosted by Canadian folk veteran Connie Kaldor and Benoit Bourque from Quebec's favourite folk band La Bottine Souriante, are $48; showcase events are $25 per evening. See here for details.