MUSIC PREVIEW: Bermuda Fest the new wave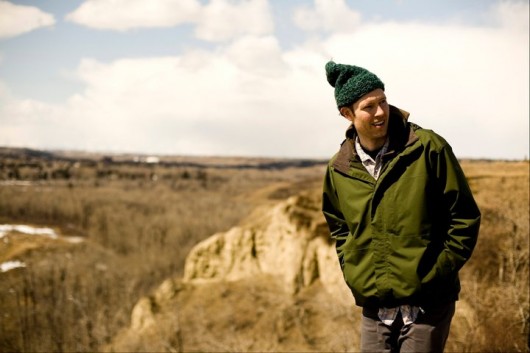 The summer festival season has now concluded, but that only means that the fall festival season is set to begin! Two up-and-coming music fests are in that mix, including this weekend's Bermuda Fest.
Indoor festivals have their advantages and disadvantages. On the one hand, you don't have to worry about the weather. And if you just want to see one or two bands, you can usually get tickets to just those bands and save some money. On the other hand, they don't necessarily lend themselves as much to exploring other music, or as much of a sense of community. If you go to any of these shows this weekend you may not even be aware you're part of a festival.
Here are some Bermuda highlights for the weekend:
Ken Mode – This Winnipeg sludge metal outfit, led by brothers Jesse and Shane Mathewson, has released six albums to date; their live shows are revered for their crazy freneticism. They have also been nominated for a Juno, and been longlisted for the Polaris Music Prize. Thursday, 8 pm, Wunderbar. BUY
Mobina Galore – This punk-pop vocals-sharing duo out of Winnipeg, featuring Jenna Priestner on guitar and Marcia Hanson on drums, has been receiving waves upon waves of airplay on college and satellite radio for Bad Love Song. Playing with Worst Days Down, Snake Legs, and The Worst. Friday, Brixx, 8 pm, $12. BUY
Mark Mills – This electro-pop artist from Calgary is performing with a couple of extraordinary local musical acts as well, the beloved Doug Hoyer, and electro-rockers Viking Fell. Friday, Buddy's Pub, 8 pm, $8. BUY
Chad Vangaalen – This Calgarian indie rocker (above) has been touring North America and making fans throughout on the back of six albums, including his most popular, Diaper Island. The most recent is a collaborative album with Seth Smith of Nova Scotia's Dog Day called Seed Of Dorzon, which was done mostly over Dropbox. It will be released September 18th. This show also features Marlaena Moore, and a "secret" surprise guest. Saturday, Denizen Hall, 8pm, $25. BUY
Tuques – This band is likely the best the city has to offer in its burgeoning "shoegaze" scene. They're playing with Fist City, a punk rock act from southern Alberta that got their start in 2009, and are led by twin brothers. Sunday, Brixx, 8 pm, $12. BUY
That other fall festival you should be paying attention to is Up + Downtown, a sprawling event happening Oct. 9-11 at venues around downtown Edmonton. Hence the name. Check out their website here.
Saturday 12
Walkervilles – The last time this blues-rock trio was in town, an impending blizzard meant they arrived late for sound check, and had to depart immediately after their set concluded. Hopefully they get to relax more this time. Mercury Room, 8 pm, $13. BUY
Lisa LeBlanc – This alt-folk artist is playing one of the city's newest and coolest venues, along with Gabrielle Papillon. Studio 96, 8 pm, $12. BUY
F&M – After a series of five cool-vibed shorts from Portugal that teased their newest video, this local alt-folk group is hosting a release show for said full-length video. Blue Chair Café, 8:30 pm, $15. BUY
Primus – This San Francisco alt-metal outfit is touring to support their album from last fall, Primus & the Chocolate Factory. Led by Les Claypool on vocals and bass (known for his quirky theme songs for South Park and Robot Chicken), the group has released eight studio albums to date; the band's biggest hit is 1995's off-kilter Wynona's Big Brown Beaver. Plenty of tickets remain, including some really great main floor seats that just opened up. Jubilee Auditorium, 8 pm, $62.30. BUY
Sunday 13
Two Bears North – This local indie-pop group is part of "A French Toast To Women," a charity brunch for the E4C Women's Emergency Accommodation Centre. Other performers include Edmonton's Poet Laureate Pierrette Requier, Alex Vissia, Jenie Thai, Celeigh Cardinal, and more. Old Timers Cabin, noon, $50. BUY
Akon – This R&B/hip hop artist rose to fame in 2004 on the back of the single Locked Up. Since then, he's released an additional three albums, been nominated for multiple Grammy awards, had any number of singles been accredited as platinum, and been a feature artist on hundreds of other songs. Besides the aforementioned, other songs that have become incredibly popular here in Canada include Don't Matter and Right Now (Na Na Na). Union Hall, 9 pm, $50. BUY
Monday 14
Alt-J – Formed by four friends at Leeds University, this English indie project has seen their stock skyrocket over just two albums, thanks to tons of radio airplay across Europe and North America, and inclusion in a number of television shows. Their first album spawned a number of well-known singles, including Tesselate and Breezeblocks. The group released three singles last year alone, two of which found even more success – Left Hand Free and Every Other Freckle. Monday, Shaw Conference Centre, 7 pm, $58.50. BUY