Vance Joy returns to Edmonton as a big star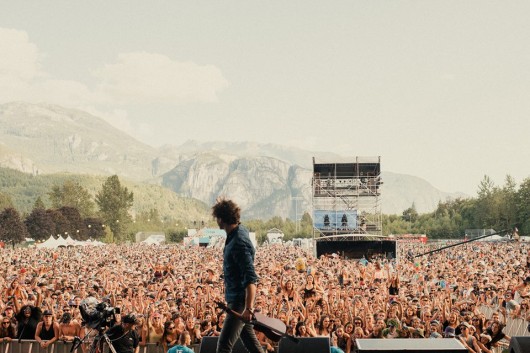 Behold the meteoric rise of a bright new folk star.
Just weeks after wowing Taylor Swift's audience as a warm-up act, Vance Joy is headlining his own North American tour – coming to Edmonton at the Jubilee Auditorium on Saturday, Jan. 16, 2016. With Calgary's own Reuben and the Dark opening, tickets are $40 and go on sale Sept. 18.
That this gifted Australian artist who came out of nowhere can do folk fests, Taylor Swift concerts, and get airplay both on "alternative" and pop radio is proof he has transcended the folk music label. His winsome, compelling songs have struck a chord with fans across many ages and music genres, especially hits like Riptide and Mess Is Mine from his 2014 breakthrough album Dream Your Life Away. Hit the green on his first shot, he did (paving the way with an EP in 2013). The latest single Fire and the Flood, for which the tour is named, is also rocketing up the hit parade.