Free song download for Kirby Legacy Award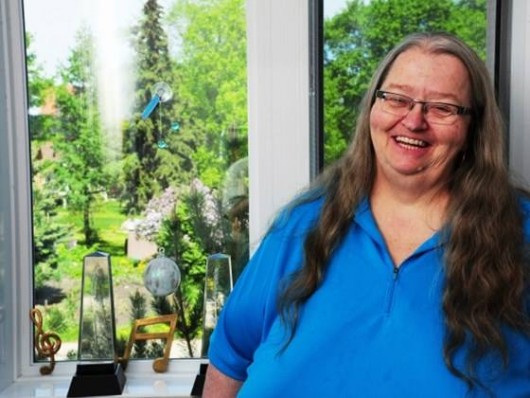 Local singer-songwriter Beth Portman is giving away a song to honour the Edmonton music scene's finest friend – Kirby, known by one name only. She died of cancer almost one year ago.
The song is called Take a Trip (available for free download, below), a jaunty ditty rendered in the style of a 1940s cabaret with ukuleles, two-part harmonies and lyrics that take on new meaning since the song was written as part of a Fringe musical in 2014: "My bags are packed and there's no looking back," they sing. It's cute and a little chilling at the same time.
Portman is turning her Sept. 27 EP release show at the Yardbird Suite into a fundraiser for the Kirby Legacy Award. It's her way of giving back – because it turns out she won the studio time to record the album at the silent auction at the "Be Here Now" benefit (raising money for Kirby's treatment). The goal now is to start a fund that can generate a $1,000 annual scholarship to worthy students in MacEwan University's Arts and Cultural Management program. That was Kirby's specialty.
It would be hard to find an Edmonton musician (of a certain age) who hasn't been mentored, taught, supported, hectored, lectured, critiqued or mixed by Kirby. Outspoken and opinionated yet widely loved, she was one of the few "huggers" regularly embraced by non-huggers. Portman was performing with the South African tribute band JUBA! in the early 1990s when she first met Kirby – who was running sound for the show.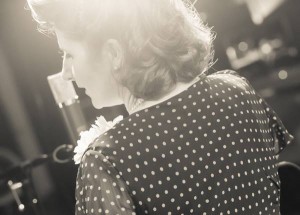 "She was just always so open with helping us in any way and making us feel comfortable on stage when it came to the sound," Portman says. "Anytime I would see her around she was always so welcoming. She had this wonderful smile and always gave me a big hug. She always supported my music and encouraged me to go after what moved me."
Local music publicist Cara Ashbey, one of a team of local music people behind the Kirby Legacy Award, was an Arts and Cultural Management student when Kirby was a program advisor. Ashbey remembers lipping off at a lecture: "I asked a question, 'How do we let arts administrators know that we're young, but capable and want to be taken seriously – and that we want to take their jobs?' That got a big laugh. And Kirby said, 'Who is that?! I need to talk to her.' She sought me out after the talk. She said later, 'It's OK. We machete-ing a path for you."
Beth Portman and the Good Find will perform at the fund-raiser on Sept. 27. Donations will be accepted. Tickets are $25 (available at the Acoustic Music Shop, Blackyrd Myoozik and through Alberta Music).