Additional AC/DC tickets released today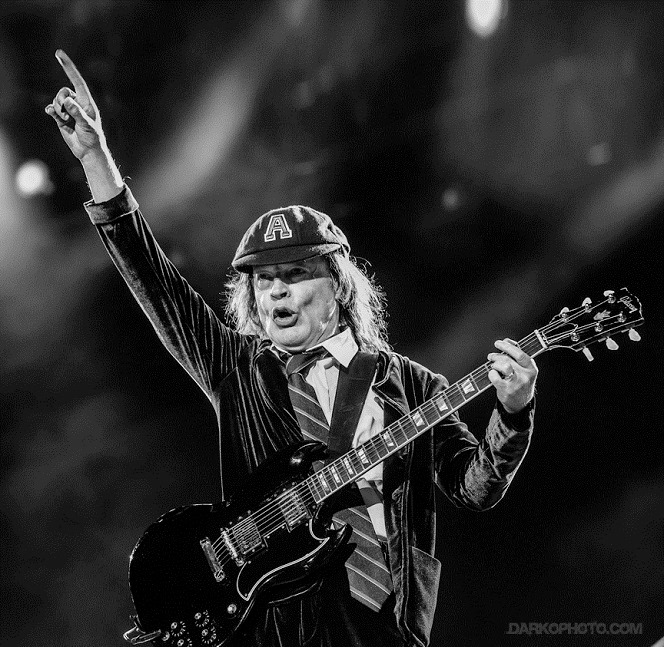 When they say a show is "sold out," it's never sold out until they figure out the sight-lines from the stage set-up.
So that means new seats to the AC/DC concert at Commonwealth Stadium on Sunday, Sept. 20 are available. For $75 or $125, they go on sale today, Monday, at 10 am through Ticketmaster.
With Brian Johnson on lead vocals and Angus Young on lead guitar, the band tours North America on the "Rock or Bust" tour, named after the new song of the same name. Filling in for Malcolm Young, who is suffering from dementia and has retired from touring, is Angus and Malcolm's nephew Stevie Young; on drums will be Chris Slade, who was with the group 1989-1994, and replaces Phil Rudd after Rudd's recent legal trouble.
It's clear nothing can stop AC/DC. Last time through Edmonton in 2009, a thunderstorm broke out during the show, drenching 50,000 fans with Angus shredding madly centre stage on his wireless electric guitar. They didn't miss a note. Was it during Thunderstruck? Yes, let's just say it was Thunderstruck. By the way, the weather forecast for Sunday, Sept. 20 is sunny and 17. That could change, so bring a jacket.