Bohemia saved, Artery still in limbo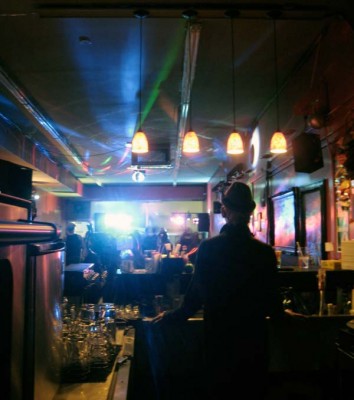 A beloved Edmonton musical hole in the wall has been saved – but that means the fate of another is still up in the air.
After the sad announcement of the imminent closure of the aptly-named downtown bar Bohemia, and regulars mourning the loss of yet another cool indie music venue, the current managers have announced that they've found an investor that will carry on the club as it is. "Same staff, same vibe, same name, same focus, with some upgrades to make it a better live music venue," talent buyer Steve Steffler says.
The place will close briefly on Sept. 21 and reopen under new ownership in October. Most of the scheduled gigs will be preserved.
Meanwhile, after the Artery was shut down to make way for the LRT expansion last year, there was serious talk it would take over the Bohemia building – and now we know why that didn't happen. "We're back to square one with a few irons in the fire still," the Artery team posted on Facebook Tuesday. "We were close to a deal, but it fell through this morning. We're a touch frustrated, but still as confident as ever that we will find a rad space soon. We are committed to this city and all of the amazing art and music lovers here. We WILL build the safe and creative venue that this city needs soon."
Now all we need is Wunderbar to survive and the Edmonton music scene can start to reclaim its reputation as a hotbed for cool old indie music venues – beloved holes in the walls every one.