The Who cancels Edmonton show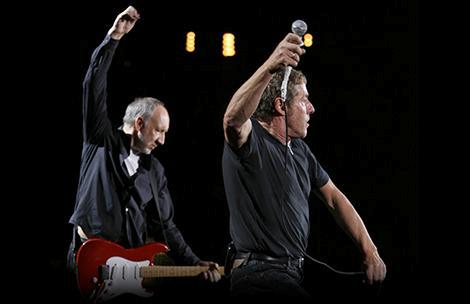 When it rains, it pours – now the Who has cancelled.
The legendary British band was to have performed Oct. 3 at Rexall Place. Singer Roger Daltrey is suffering from viral meningitis and doctors have ordered a long rest, meaning the rest of the tour, 28 cities, has been postponed. The Who – featuring Daltrey and bassist Pete Townshend carrying the torch – was hitting towns across the world in support of its 50th anniversary, "the beginning of a long goodbye." No word on make-up dates until Daltrey gets well.
In a statement, the singer says, "I am now on the mend and feeling a lot better but I am going to need a considerable time to recover.  The doctors tell me I will make a complete recovery, but that I should not do any touring this year."
Townshend added, "We are rescheduling all the shows for next Spring 2016. We apologize to all our fans who have supported us in the last 50 years. Once Roger is completely well we will come back stronger than ever and Roger and I will give you all a show to remember."
Refunds are available at the point of purchase.
This comes on the heels of news that the plug has been pulled on Friday night's Wu-Tang Clan concert at the Shaw Conference Centre. "Unforeseen circumstances" was the official reason given.
Just a bit of bad luck in an otherwise swell year. Don't forget: AC/DC on Sunday. This show is NOT sold out, contrary to reports.