MUSIC PREVIEW: Bohemia rises again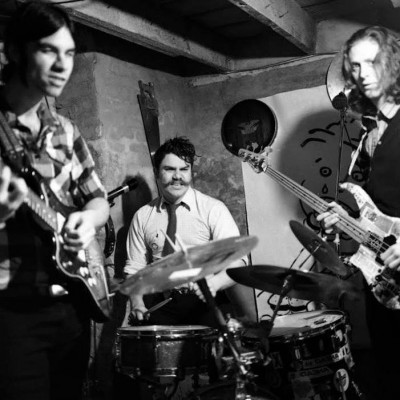 There's good news on the local venue front, for a change. After being closed for a couple of weeks, having changed hands in the meantime, Bohemia re-opens Friday night to a stage packed with original Canadian indie bands.
The new owner is Kevin Mattern, a contractor, entrepreneur, and small business revitalizer. Apparently there's already been some immediate changes, and renovations are planned, though they retained all previous staff.
Thank God it was saved. Bohemia and other original music rooms in the local music scene are really a proving ground for local bands, much like the junior leagues are for future NHL players. Sort of like Connor McDavid and his last year's squad, the Erie Otters. Without this level of venue, the scene would be in a lot of trouble. Bands wouldn't be able to try things out, to grow in terms of chemistry and musicianship in front of a live audience, and even to see if they have what it takes to perform in front of a live audience. Bohemia is definitely critical piece of the whole puzzle.
Friday's show features Winnipeg's Unbelievable Bargains (pictured), a garage rock trio who released their latest full-length Exuberance Abounds earlier this month. Full of fast, fun, and flitty little tracks full of animals and food, like Petrified Cat and Frozen Peas. Other bands on the lineup include Dead Fibres, Beach Head, Magic In the Kill, and Mark Steier's new folk rock project, White Hot Lizard (you may remember Mark from a previous incarnation, in the punk-pop group Xplosionation).
As an aside, it has been confirmed that the Artery folks also made a bid on the venue, but were not successful. They continue to look for a new headquarters.
Thursday 1
Lindi Ortega – This Toronto singer-songwriter who now lives in Nashville makes music that sloshes across a number of genres. She released her sixth full-length, Faded Gloryville, earlier in the summer. The multi-talented Ortega's voice is known far and wide as well, and she spent a number of months singing backup with The Killers' Brandon Flowers during his solo tour for the album Flamingo. With Chic Gamine. Myer Horowitz Theatre, show at 8 pm, $20. BUY
Stanfields – This folk-punk band out of Nova Scotia is another one of those east coast bands known across the nation for the complete, utter craziness of their live shows. The quintet released their fourth full-length, Modem Operandi, on September 18. Denizen Hall, 8 pm, $13. BUY
Friday 2
Patrick Watson – A bit folk, a bit rock, a bit indie, and a bit experimental, this Montreal singer-songwriter and the band named after him are touring to support their May album Love Songs For Robots. It was longlisted for this year's Polaris Music Prize; the band won said prize in 2007 for his sophomore release, Close To Paradise. Starlite Room, 8pm, $25. SOLD OUT.
Saturday 3
Tanner James – This Calgary folk artist is the feature artist for the Hair Of the Dog gig at Black Dog Freehouse. 4 pm, no cover.
Mike Edel – This Victoria artist released his sophomore album earlier this year. Title India/Seattle, the folk-rock effort is mired in different, discrete "snapshots" of Edel's life, with a signature ending flourish to many of the tracks. One of the most heartfelt, sincere songwriters in the current Canadian scene. Royal Foundry, a duo that gorgeously blends Jared and Bethany Salte's voices and musicianship, are on the bill; as are Lusitania Lights. Mercury Room, 8 pm, $10. BUY