Blue Rodeo returns to Edmonton in January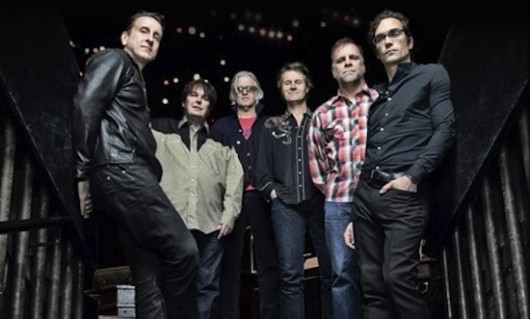 We can always count on Blue Rodeo to do two shows at the Jubilee Auditorium in January – almost like we can count on January itself.
The legendary Canadian urban alt-country band is set to warm up the Jube on Jan. 20-21. Tickets from $30 to $80 go on sale Oct. 16. This latest series of concerts celebrates the upcoming release of the band's Live at Massey Hall album, out in all forms the day tickets go on sale. All online ticket sales come with a free digital copy of any one of Blue Rodeo's 14 studio albums, including the new one.
The band was in the news lately for its anti-Harper song, Stealin' All My Dreams, urging fans to vote out Prime Minister Stephen Harper. It starts with the lines, "Your pipeline will spill its disease, you shut down all the research libraries, and you muzzled all the white coats in your laboratories, then you set your sights on the CBC" and goes on indignantly, if tunefully, from there.
If it seems like they were just here, they were, in 2014 and then at the 2014 folk fest and of course a number of times before that. On the strength of such winsome singles as Try and Five Days In May, Blue Rdeo hit the concert hall circuit many years ago and has been cruising nicely at a comfortable medium-high Canadian level ever since.