The Tao of Andrew WK, Party Philosopher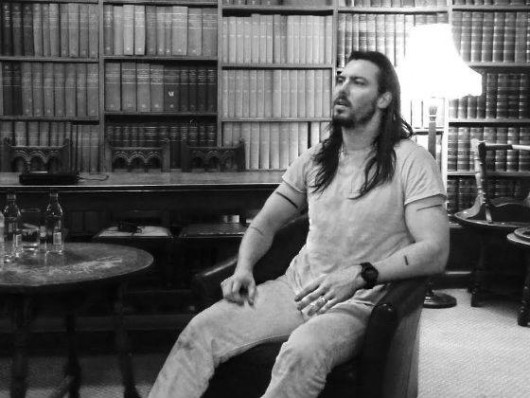 Rock stars always say they love to party all the time, every day – but Andrew W.K has taken it to an entirely new level. It could become a religion.
He has the energy to lead a movement. Andrew W.K. is a punk rock singer, recording artist, songwriter, producer, multi-instrumentalist, touring performer, television host, talk show guest, motivational speaker, lecturer and author of a weekly advice column in the Village Voice that helps readers in dire straits – pretty much all at the same time, every day. He plays a solo show Monday, Oct. 12 at the Starlite Room.
In a recent phone interview, Andrew says he just thinks about people in the world using all of their energy to survive – "so that makes what I do the easiest thing in the world," he says. "It doesn't take any energy. It's just an incredible gift to be able to do this. I try to be worthy. I don't deserve it more than someone else. I try not to waste it."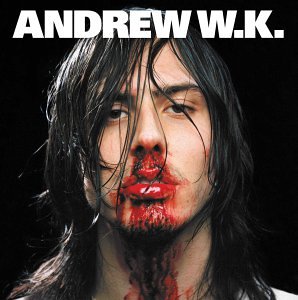 After what some might call a privileged upbringing and musical education, Andrew W.K. moved to New York, alone, when he was 18 and first popped onto the radar in 2001 with an album called I Get Wet, whose cover pictured him with a badly bloodied nose. He'd hit himself in the face with a brick on purpose, supposedly to increase his pain tolerance and not for any self-harming desire, so the story goes. He says he has since bloodied his nose several times during gigs, sometimes by accidentally kicking himself in the face. How is that even possible? Like Henry Rollins said of art and live performance, "In order for the work to be good, you have to bleed some."
Andrew's music includes songs like We Want Fun, Fun Night, and Long Live the Party. His book, The Party Bible, is a work in progress.
He has also become a public speaker in demand on par with rockin' raconteurs like Rollins and Jello Biafra. Among gigs from The Daily Show to Fox News, he was asked to speak at a My Little Pony convention, whose organizers felt he embodied the elements of harmony – loyalty, laughter, kindness, etc. – and was made an honorary Brony, though he admits he didn't know too much about it (beyond remembering the toys as a kid and questioning why he was told boys shouldn't play with dolls).
"It was the sheer enthusiasm for trying to make life feel good, and that's how we related," he says. His talk was entitled How To Party Like Pinkie Pie.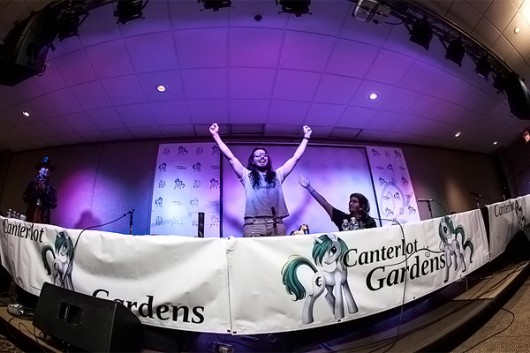 Whether you're four or 94, everyone should be free to party in their own way, Andrew insists. It doesn't necessarily have to involve getting wasted.
"Even at its most challenging, life can be a celebration of existence," he says. "If you're thankful for the weekend, you party, if you're thankful for New Years Eve or a birthday you celebrate that. Well, if you're thankful for life, you have a reason to party 24-7."
On becoming such a hard-working, if unlikely self-help guru, Andrew W.K. literally did it to help himself. He'd suffered from depression and suicidal thoughts as much as some of his Village Voice readers. "It helped to devote myself to something that was bigger than me, bigger than my problems, bigger than my feelings, bigger than my fears," he says. "It was like a mission, a mission to do something worthwhile. It consumed me. Even when I was feeling bad, it was something bigger than those feelings, that forced me, gave me a reason to rise above those feelings.
"Being an entertainer automatically forces you to get involved with other people. The power of other people is often discounted. I think some people like to think that they do what they do for themselves, but I think if we're more honest, we'd realize that nothing we do is fully separate from anybody. We're all intertwined. We do have the ability to impact each other, for better or worse, and why not use that power for good? It is strange in devoting yourself to making someone else feel better you will feel better. It seems like it wouldn't work that way, but it does."
This punk philosopher also sees merit in both atheism and blind faith, which you don't hear too often, though he says, "To me, being alive is a religious experience."
He adds, "Your life is symbolic of all life – you might not even understand it. But the religious experience almost transcends understanding in the way we look for understanding in other areas of life. That we can have an area of life that involves a type of understanding that can't be understood – and I don't understand exactly what that means."
More from Andrew WK:
"Life is the most absurd thing, yet the most serious thing. It's the only thing we all truly know, that we're alive, yet it's the one thing we know the least about.
"The moment you even decide to care about trying to be good, you enter a different level. It changes everything. It gives meaning and sense to an otherwise overwhelming and sometimes puzzling world. These are pillars of clarity to hang onto, even if it's something as simple as being nice.
"Music was always very reliable and direct way to get to that goodness about life.
"Life is good even when it's hard.