Iron Maiden to fly into Edmonton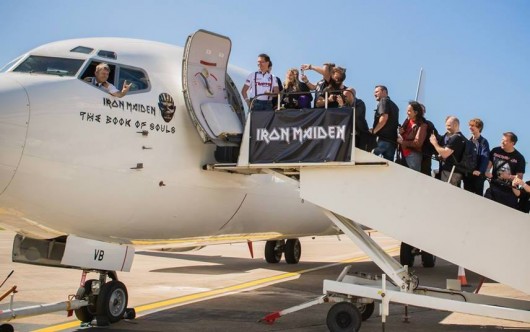 Edmonton is like the Valhalla of heavy metal – all the Gods of the Genre always return here, where they all know they will always get a hearty welcome, and as much grog as they want.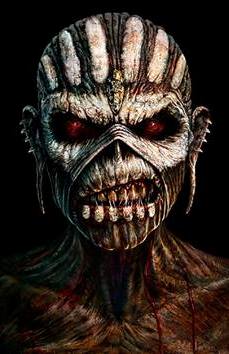 Next on the guest list is the one and only Iron Maiden, playing Friday, April 8 at Rexall Place. Tickets are $29.50 to $97.50 and go on sale Friday, Oct. 16. To thwart scalpers, all the general admission floor tickets and some of the good seats in the stands will be paperless, and cannot be resold.
This is one of only four Canadian shows on the band's The Book of Souls world tour, named after the new album of the same name. Of interest is how they're getting around: On a Boeing 747-400 dubbed "Ed Force One" – piloted personally by lead singer Bruce Dickinson! In addition to his other gifts, who knew he could fly a jumbo jet like Travolta? The tour will visit 35 countries, with the Edmonton date officially marking Maiden's 100th concert in Canada since they first turned up in 1981.
The set list hasn't been decided yet, but fans can expect a number of songs from the new album, along with material that stretches back through 16 studio albums and five decades – the whole time pretty much outside the status quo of their heavy metal peers with music rich in mystical themes and theatrical concepts that make Maiden a stand-out to this day. It's like they exist in an alternate universe in a fantasy novel – where they still have jumbo jets.