REVIEW: Chris De Burgh King of Easy Listening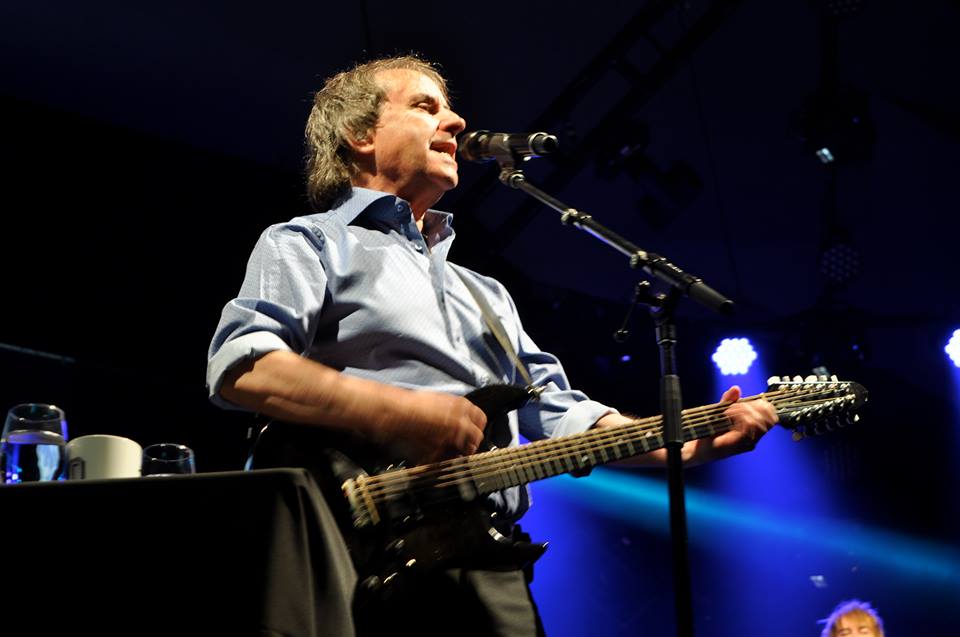 Chris De Burgh fans got high on emotion at the Shaw Conference Centre Thursday night, witnessing a gifted yet largely critically neglected artist who blew the dust off a staggering back catalogue of music.
He is the King of Easy Listening.
A long time ago in a galaxy now since nuked into oblivion by Darth Cowell and his evil minions of artistic vacuity on American Idol, artists were given time and space by their record label to develop their craft before needing to bring forth "hits." De Burgh released nearly an album a year from his 1974 debut Far Beyond These Castle Walls until his career defining hit album Into The Light in 1986. It took 12 years. How many artists get to develop their craft for that long before experiencing major chart success? It would be an anomaly these days.
Lady In Red fans aside, the strength of De Burgh's other material provided the backbone of his live concert in Edmonton.
The singer-guitarist made his entrance to a regal sounding fantasia and a standing ovation. And he last played here, when? In 1983? Maybe his fans saw him on a PBS pledge drive or something – or maybe they'd been looking forward to the show for decades.
Yes, De Burgh played his big song, and yes, he jumped off the stage and wandered through the audience while singing it and hugging endless throngs of ladies in red, white, pink, purple, he didn't discriminate. It might have been a move culled from an Englebert Humperdinck show, but it worked, and the 66-year-old, barely five-foot-even Irish-Argentinian singer is still quite the ladies' man. It was impressive. Women half his age were running after him.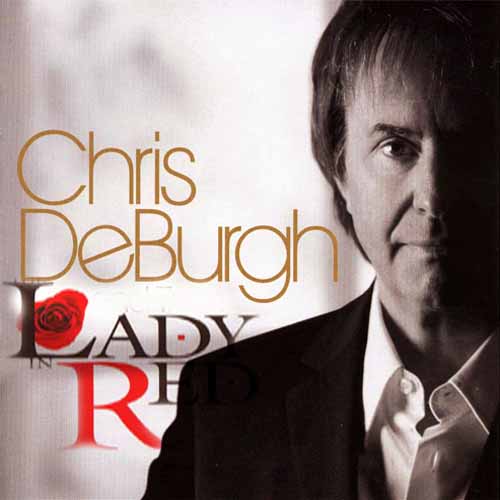 Studliness aside, De Burgh's voice has held up remarkably well over the years, and he hit spot-on high notes during Borderline that drew another standing ovation. Some might have come just to hear Lady In Red alone, but the true genius of his material is, like most acts, the stuff you don't hear on the radio. The guy knows how to write pretty, heartfelt melodies that don't dip into the maudlin, at least not too often. Themes included the anti-war sentiment of Borderline; the importance of having quality relationships in Transmission Ends; the follow-your-own-path concept of The Revolution. Later were simple, yet evocative melody lines behind the bucolic paeans in the songs Where Peaceful Waters Flow, In a Country Churchyard and The Spirit of Man.
A lot of artists would kill to have this kind of songwriting ability. Even in his more well-known material like the wistful, toe tapping synth pop of Ship to Shore, the foreboding but grooving Don't Pay the Ferryman, the storytelling adventures of Spanish Train, A Spaceman Came Traveling and Say Goodbye To It All, or the soaring AOR of High on Emotion, De Burgh brought his entire payload of talent into a two and a half hour set.
There weren't many off moments during the show. De Burgh was a quick study of Shaw's notoriously cavernous acoustics, and remarked, "Edmonton has a number of great concert halls – but this isn't one of them." Thanks to his sound crew, he made do very well. Missing You might have been the only true schlock of the evening, dated and lifeless, a second rate '80s colour-by-numbers love song.
It's easy to see how De Burgh has largely been marginalized in North America and the UK over the course of his career. He never really fit as a synth pop artist during the new wave movement largely because he didn't look the part. He didn't fit in the folk world because folk was only one component of his style. He didn't have legitimacy in the rock world because his persona had no edge – not to mention a tendency to write highly emotive songs, and not in a hard-rocking sort of a way. De Burgh is more of a hard philosophizer, an educated thinking-and-feeling type performer, most reminiscent of an equally prolific Canadian artist equally difficult to categorize: Bruce Cockburn.
Whatever his legacy, Chris De Burgh showed that just because a performer isn't deemed to have "credibility" in any specific genre doesn't mean he isn't really good at what he does – and have lots of fans who knew it all along.