Demi Lovato Nick Jonas team to hit Edmonton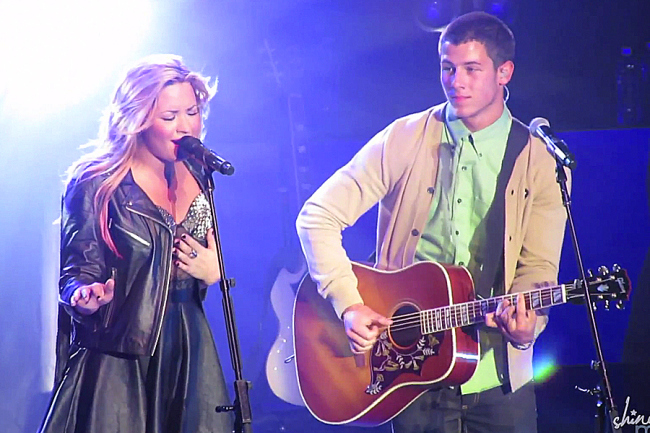 Here's something a little different on the concert scene: Two huge Disney stars, one female, one male, combine forces for an even huger North American tour.
It's Demi Lovato teaming up with Nick Jonas, in this case, mounting "Future Now: The Tour," coming to a hockey arena near you – on this case Rexall Place on Friday, Aug. 26. Tickets go on sale Saturday, Nov. 7.
Both actors-turned-artists have new music, Jonas in fact all new since his debut away from The Jonas Brothers arrived just last year with its smash single Jealous. Lovato, meanwhile, supports her new album called Confident – the title alone speaking of troubles left behind, for fans who know her history – and the huge summer hit therein, Cool for the Summer. She has been collecting rave reviews for her new music and live performances. Expect her to make all the usual talk show rounds in the near future. Who gets to play last? Take a wild guess.
No explanation what "Future Now" is supposed to mean.