Wacken 3D doc exposes joy of metal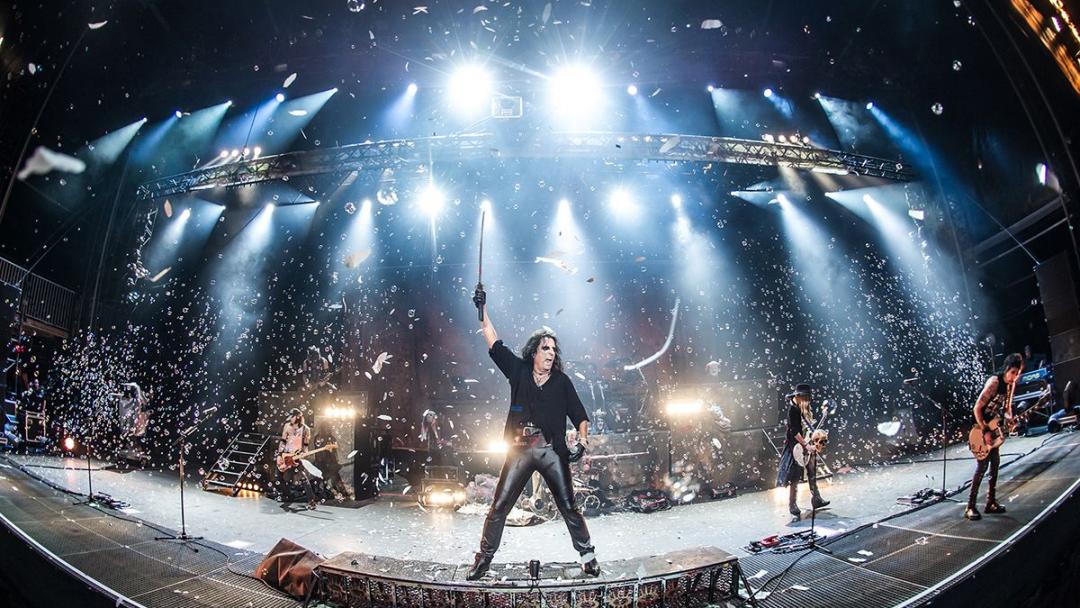 Watching the film Wacken 3D: Louder Than Hell is the next best thing to being at the German metal festival. With less mud.
Not that you could get in anyway. Ha, ha, nein. The 2016 edition of Wacken Open Air is already sold out (you can get on a waiting list), expected to bring around 80,000 fans of all ages and stylistic predilections from all over the world to a twee village in Northern Germany for an insane variety of heavy metal acts classic and modern. It's beyond big. It's huge. It's beyond huge. It's Wacken.
In 2013, filmmakers captured all the action, passion and pure joy of being a headbanger. The results say a lot about the heavy metal community – that it's more like a religion, that this is a pilgrimage and Alice Cooper is the Pope. The rockumentary screens locally for one night only on Thursday, Oct. 29 at Scotiabank Theatre.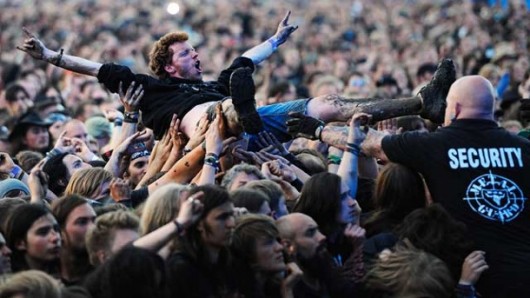 What comes through the most in director Norbert Heitker's film, made with the help of Anvil's Steve "Lips" Kudlow and Robb Reiner, is sheer enthusiasm. It's not just the German heavy metal Big Valley Jamboree where participants overact the part and buy their tickets well in advance no matter who's on the bill. These people are seriously into it. It's more than music. It's "humanity at its highest point," in the words of Henry Rollins. There's one beautiful scene that shows a solitary headbanger in slow motion set to the tune of some heroic Wagnerian opera, the long hair zooming in and out – in and out, in and out – it's the 3D House of Dr. Tongue! – flecks of mud flying about, completely letting himself go. It happens a lot here. That's what heavy metal can do if you let it get to you.
From both the fans' perspective and backstage, we learn that metal is a warm and welcoming family. There is room for both Alice Cooper and Anthrax, for both Deep Purple and Rammstein, and for an unending parade of lesser-known bands in various states of scary costume and performance style – from death metal to black metal to speed metal to classic metal to melodic metal to just "metal."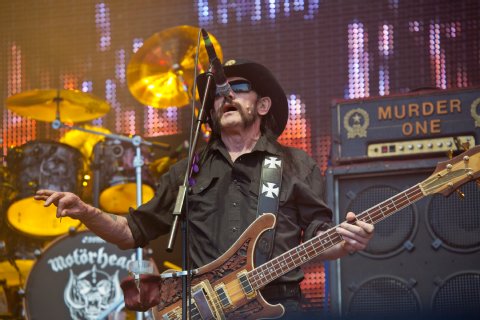 Bands and fans come from all over the world. Some were participants in the global Wacken Metal Battle, bringing the best unknown bands from 29 different countries. The Mongolian band used a traditional stringed instrument to augment its psychobilly sound. A Romanian band called The Barbarian Horde dressed the part. The guys from a band called Ragnarok had this to say: "Led Zeppelin and the Stones were terrible, but I think we're definitely as terrible as we get." The Canadian band Vesperia wound up the top pick of the Wacken Metal Battle.
And then there's Motorhead, the loudest band in the world, and just about the last time we're going to see the ailing Lemmy Kilmister perform live. It's one of many great performance scenes in the film, some a bit marred by distortion because sound guy must've clipped the inputs. Enthusiasm. Germany's own Rammstein also peaked the meters, flames shooting out of their guitars during their signature song Du Hast. The crowd knew all the words that one – in German. Likewise Smoke on the Water from Deep Purple, and School's Out from Alice Cooper (in English) – who has this to say: "You just have to entertain people now. I don't think you can shock an audience anymore. What could I do? I could tear my arm off and eat it – but you can only do it twice."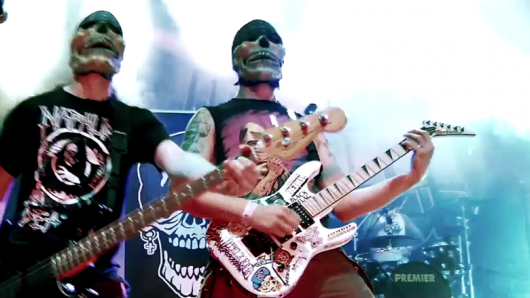 There are other pearls of metal wisdom. One band member talks about how aggressive metal is: "In order to get friendly with some people you need to get aggressive with them." There are interesting moments of mosh-pit madness. We see the fabled "wall of death" with one group of fans running headlong into another; and the rare "doughnut" circle pit with sprinting fans jostling around a relatively calm centre. All counterclockwise, naturally.
Of course it's all very ridiculous – and everyone knows it. That's the beauty of it. In the words of the dude from Anthrax, heavy metal is "comic books and movies with guitars added to it."
Counter the stereotype of metalheads being scary and mean, Wacken 3D shows them as happy, carefree people more similar to each other than whatever culture that happen to come from – China to South America to Bulgaria, you name it, united under one common goal, one movement: not reveling in death, but laughing in its face. There is no greater joy than that.