Hello, Hedley comes to Edmonton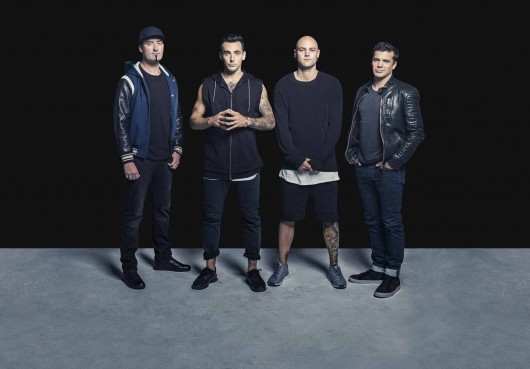 We'll never let Hedley fans forget that frontman Jacob Hoggard got his start as the goofiest yet most entertaining contestant on Canadian Idol. He didn't win.
For this is a teaching moment: People who think they can do anything and believe that their momentum will never slow them down are sometimes correct. Hedley is just about the biggest Canadian pop band there ever was – now spreading its blitheringly exuberant brand of positive pop-rock around the globe on the Hello World Tour 2016. It makes a stop at Rexall Place on Saturday, May 14, with Call Me Maybe hitmaker Carly Rae Jepsen and Francesco Yates in support.
Tickets are $39.50-$79.50 and go on sale Nov. 6 – same day the new album the tour is named for comes out: Hello.
When an artist has multiple hits on pop radio AT THE SAME TIME, you know something is going on. Hoggard, a singing, dancing, hit-making machine who pumps out charm like a a charm-fueled blast furnace, does indeed do everything: Sings, writes, produces, plays every instrument. Don't you just hate him? Some do, of course – and this band is not for haters. Hedley in its six album run has come up with the inspirational anthem (I can do) Anything, containing good advice like, "You miss 100% of the shots you don't take," and other songs along those lines like Invincible. There are romantic power pop gems like Kiss You Inside Out and Crazy For You, among other songs that sound groomed for hit radio, fitting in perfectly with the target demographic of women in their teens and 20s.
In short, Hedley is the Nickelback of pop.