The Royal Foundry among Peak Three for big money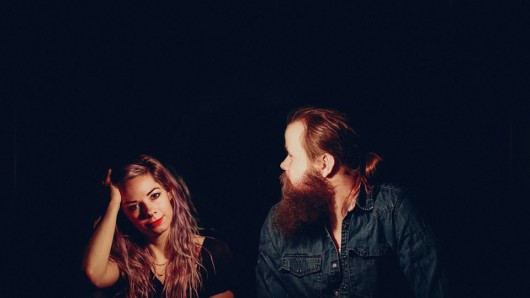 The results are in and the message is clear: Alberta is an indie folk-pop kinda province.
Three worthy acts – Sherwood Park's The Royal Foundry (pictured), Lethbridge's Leeroy Stagger and Calgary's Transit – are already at least $50,000 richer thanks to the 2015 Alberta PEAK Performance Project. Transit is a rapper, but the other two fit the style of indie-folk-with-pop-hooks perfectly. Even Transit's big song is called I'm So Indie.
The three finalists were revealed at a showcase on Calgary Tuesday night. On Nov. 21, also in Calgary, they will each perform, after which the No. 1 winner will be revealed – to the tune of a $100,953 grand prize. Second place gets $75,000, third $50,000. These are the richest music prizes in Alberta (bigger than the national Polaris Price, too), bankrolled by Calgary's 95.3 The PEAK radio station (as part of their CRTC commitment to support community music projects), and wrangled by Alberta Music.
This summer the 12 entrants were narrowed down through a musical "boot camp" near Princetown, B.C., focusing on performance, songwriting and business management – sort of like Making the Band minus TV cameras. It's a huge career boost even for the bands that don't win, and most of them are already on top of their careers. This year's Edmonton area contenders included established acts like The Velveteins, Braden Gates, and Two Bears North, along with a comparable slate of talent from Calgary and elsewhere in Alberta. The contest also runs in B.C., where Peak also runs a radio station.
Last year's Peak grand prize winner was Edmonton's own new wave marching band The Wet Secrets, which used the money to finance recording, video production and tour support – and have quite a story to tell about the very weird day leading up to their 2014 victory.