MUSIC PREVIEW: A tale of two fests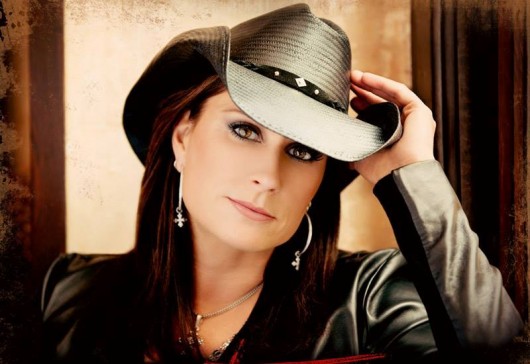 Two festivals are competing for your attention this weekend on the live music scene – except they're probably not even aware of each other, and one's not even a festival.
On the one hand you have the mostly underground – no, fully underground – Endless Bummer Music Fest, going on at various venues throughout the weekend. Some intriguing names are included in the lineup, including Sandinistas, Gary Debussy, Math Debate, and The Velveteins. The deepest bill may be the Mitchmatic show on Thursday at the Accent European Lounge. This multi-talented artist, predominantly in the rap-rock genre (and past Sonic 102.9 Band Of the Month), will be performing alongside a couple of other stars in the local music scene, Jom Comyn and Feverfew.
Meanwhile, the Edmonton EXPO Centre hosts the CFR Concert Series in conjunction with the Canadian Finals Rodeo. Their Thursday night offering features Terri Clark, born in Montreal, but who mostly grew up in the Medicine Hat area. She's had significant success on both sides of the border, with 10 studio albums, and a cornucopia of hit singles, particularly in the 1990s, including You're Easy On the Eyes and If I Were You. Other acts in the CFR Concert Series include the Road Hammers and Dallas Smith. General admission tickets to the shows are $25. Info here.
Endless Bummer, meanwhile, also runs shows through Sunday. You can understand if there won't be much crossover audience between these two festivals.
Thursday 12
Sean McCann – This Newfoundland folk artist is best known for his role in Great Big Sea, of course, but also has three solo albums to his name, including 2014's Help Your Self. Mercury Room, 7 pm, $25. BUY
Segue – One of the other Endless Bummer shows on Thursday night features Jordan Sauer from Vancouver, who in his Segue project works with multiple layers of sounds from acoustic and electronic sources. Definitely cutting edge type of stuff. In other words, your mom's going to hate it. Maybe even your girlfriend or boyfriend too. But bring them anyway, maybe they can be one of the many he's made converts of. Brendan Anderson is also on the bill. Ortona Armoury, 8 pm, $7.
Friday 13
The White Buffalo – Los Angeles musician Jake Smith has built up a significant indie following for his folk-Americana project, which released its fifth full-length album, Love & the Death Of Damnation, in August. He always puts on a great, great show. With Spencer Burton. Union Hall, 8 pm, $20. BUY
Road Hammers – CFR's concert series continues with this intriguing band that was originally a side project of Jason McCoy. The band's sound is part country, part Southern rock, and part trucker music (harkening back to the 1970s, you know, the "we've got a great big convoy" kind of thing). EXPO Centre, 9 pm, $25. BUY
Saturday 14
Platinum Blonde – This classic rock band hailing from Toronto is either Crying Over You, or thinking to themselves, It Doesn't Really Matter. Their latest album is 2012's Now & Never. With James Beaudry Band. Starlite Room, 8 pm, $34.50. BUY
Dallas Smith – More country coming at you this weekend with this BC-born star. Best known for being the lead vocalist for rock band Default, Smith has also bestowed two solo albums to the musical world in the country realms, including last year's Lifted. He's had a number of songs hit the Canadian country charts, including Wastin' Gas and Tippin' Point. Big fan of apostrophes. EXPO Centre, 9 pm, $25. BUY
Tuesday 17
Indian Handcrafts – Always popular at indie rock festivals, this sludge metal-stoner rock duo comes out of Barrie, featuring Brandyn James Aikins and Daniel Brandon Allen. They're touring to support their October release Creeps. Greys also perform. Tuesday at Brixx, 7 pm, $15. BUY
Good For Grapes – Another band renowned for their great live show, this good-times indie-folk project comes at us out of Surrey. No strangers to these parts, they'll perform alongside a couple of local favourites, The Royal Foundry and Swear By the Moon open the show at the venue 9910, 8 pm, $15. BUY
Wednesday 18
Dear Rouge – Formed in the Vancouver area in 2012, this electronic rock band has had a few hits on alternative radio, including I Heard I Had and Black To Gold. With Rococode. Wednesday at Starlite Room, 8 pm, $17. BUY
Bahamas – This Finnish-Canadian folk artist, aka Afie Jurvanen, is also from Barrie is also no stranger to these parts. He has a pretty healthy following in the region. He has three full-lengths to his credit, including last year's Bahamas Is Afie. Winspear Centre, 8 pm, $37. BUY