X Ambassadors already a one hit wonder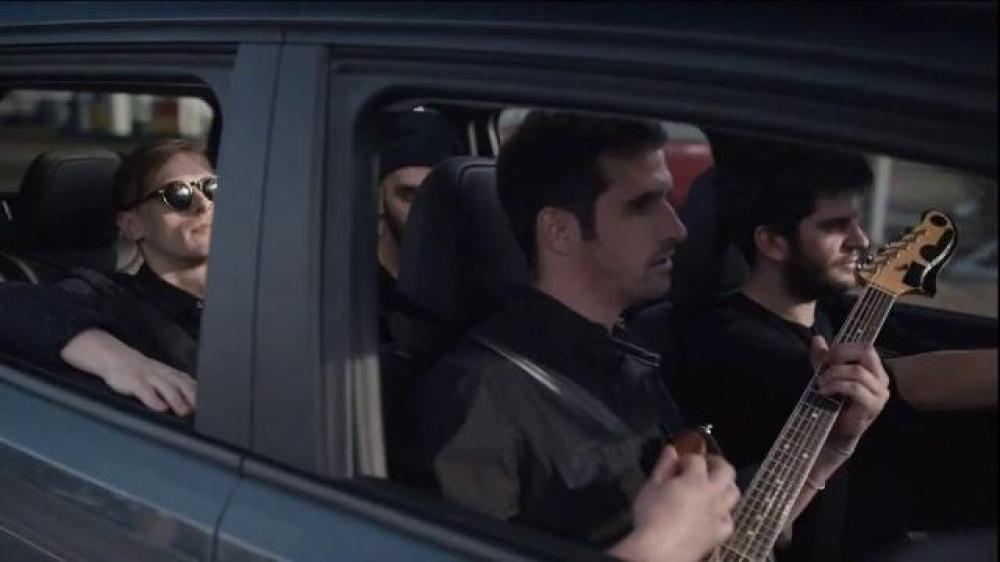 This isn't about the band. The X Ambassadors are undoubtedly great guys, talented, hard working, professional musicians who've paid their dues and deserve all the success they've earned.
It's about their SONG. That terrible, terrible song. You know it like no song ever known and hated before, unless you've been hiding under a rock: Renegades – brought to instant mass attention through an international television campaign for the Jeep Renegade. Effectively an X Ambassadors music video with the Jeep as the band bus, the spot aired incessantly, and the song is now a massive crossover hit on every radio format in every market. ALL THE GODDAMNED TIME.
Selling out is nothing new (nor something to be ashamed of when fans have no qualms about stealing your music from the Internet). The classic rock catalogue is constantly plundered for commercial use. Even Bob Dylan gets in on it. Moby licensed many most of his 1999 album Play for commercials, movies and TV, saying it was as good a way as any to spread his music to his fans. Feist, meanwhile, got her break when she sold her catchy little ditty 1-2-3-4 to Apple. It's one of her best songs.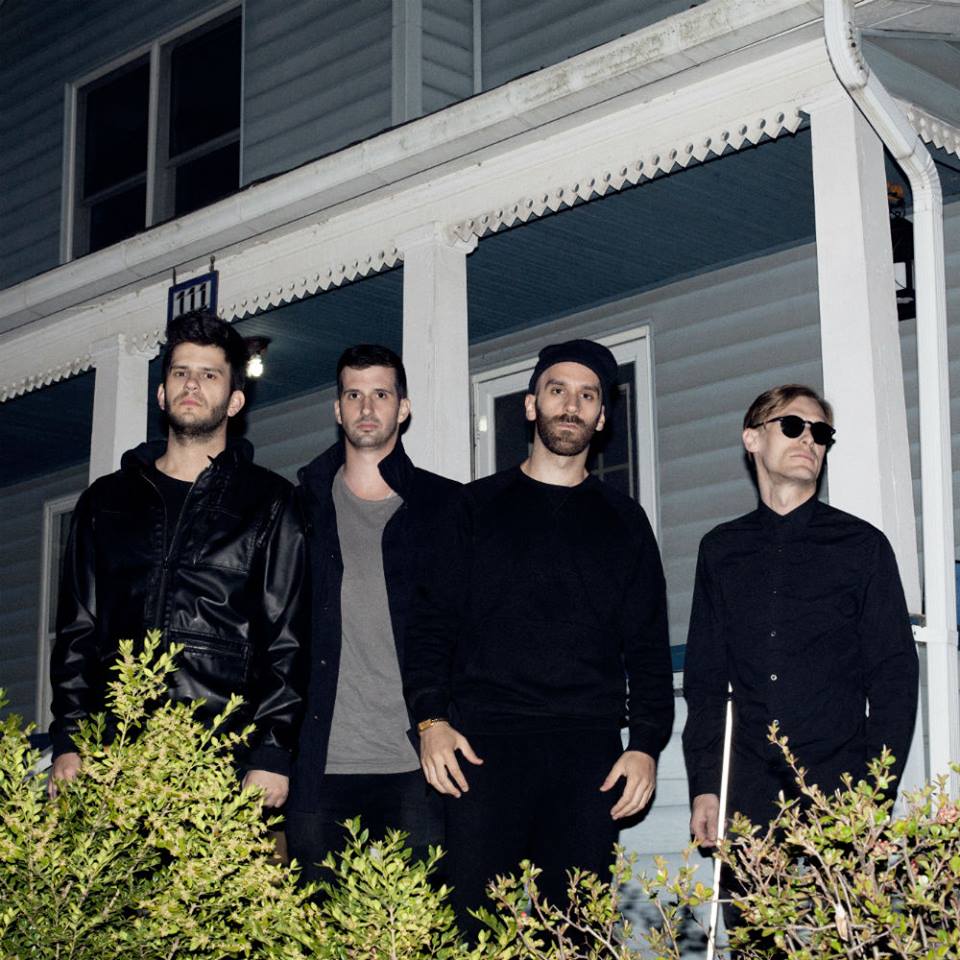 This is different. Renegades seems to be one of the first cases where the general public's first exposure to a new band is entirely through a television commercial where what is being sold isn't the band. Whatever original meaning the song may have had is obliterated by millions of first impressions associated with a sub-compact SUV. You can't hear the song without thinking Jeep. That was the idea, obviously, and now many people are so sick of the song that they never want to hear it again, even before the band has had a chance to play in Edmonton for the first time – Starlite Room on Nov. 20. The show is sold out.
Renegades isn't a bad song. You probably liked it the first time you heard it, didn't you? Maybe even the first 99 times. It starts with a lusty acoustic guitar strum and propulsive bass drum thump before ramping up to a rousing sing-along hootenanny with a great hook and plenty of hey-hey-heys. They sing of being wild and free, saluting and giving equal billing to pioneers, rebels, mutineers, underdogs, outlaws and of course renegades. It's a solid tune.
But even a good song can become bad. The human brain can only tolerate exposure to the same piece of music 100 times within a short period of time before it is rejected, just as the body would after a botched liver transplant. Many of us don't ever need to hear Renegades again. In fact, it might be unhealthy.
How did this happen? Who the hell are these guys anyway?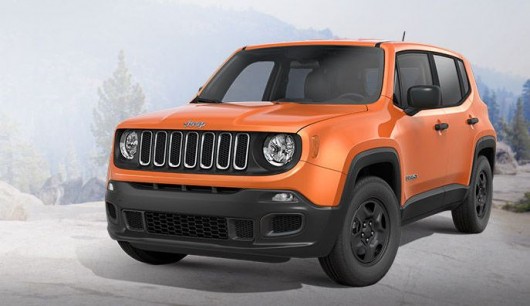 This Cinderella marketing story starts with Fiat Chrysler, which was looking for music to represent their new Jeep Renegade, and approached Interscope Records early this year to see if they had any good tunes. They did, according to a story in AdWeek: A little band out the New York scene that just happened to be putting the finishing touches on its full-length debut album and just happened to have a song that might fit. Fiat Chrysler loved Renegades, naturally, and an offer was made that couldn't be refused. Steve Berman, vice chairman at Interscope, was quoted in the AdWeek story, "Sometimes you just get lucky …"
X Ambassadors didn't come out of nowhere. From Ithaca in upstate New York, the band was formed around 2009 by brothers Sam and Casey Harris, vocals and keyboards, respectively, rounded out by Noah Feldshuh (guitar) and Adam Levin (drums). Casey has been blind since birth. With a love of soul and hip hop along with folk traditions and rock 'n' roll style in the same sonic league as Kings of Leon, the band put out their self-titled debut EP Ambassadors in 2009, hit the road, and added an "X" to their name. They attracted the notice of producer Alex Da Kid, who's worked with both Imagine Dragons and Nicki Minaj; a record deal and two more EPs followed before Da Kid helped the band on this spring's full-length debut, VHS, including a co-write on Renegades. Everyone's happy, and one hopes, rich.
So now what? No matter what the X Ambassadors do now, no matter how good they are, Renegades will forever be that invisible extra band member who can never be fired, behaves like a total diva and demands special treatment every single night: To be played last.
One hit wonders occupy a strange and rarefied place in rock 'n' roll. Artists take umbrage at being called a one-hit wonder, as if it's a shameful thing to have written a song that makes the whole world sing. Interview subjects from John Waite (Missing You) to Bobby McFerrin (Don't Worry, Be Happy) are prickly on this matter. They will invariably point to their "other hits." But when there's one song that stands so far above the others, the message is clear. It's easy to get a rough measure. On YouTube, three different videos for Renegades have amassed more than 30 million views. X Ambassadors' nearest other hit is Unconsolable, a more alternative rock-sounding track from the 2013 EP Love Songs Drug Songs, with just over 2.4 million. Renegades isn't just bigger. It's bigger by an order of magnitude.
Can the X Ambassadors overcome this albatross around their necks and prove to the world they weren't hatched in an advertising agency? It remains to be seen, but this is a particularly big curse – OK, blessing – to get around.
Some one hit wonders try to fight it. They'll play their hit early in the show – only to witness a mass exodus of fans trying to beat the rush to the parking lot. Sometimes they take the drastic step of completely snubbing their own tune. That rarely goes well. Most smart artists wouldn't dream of pissing off their fans by not playing their hit. Don McLean did it with American Pie and fans just about hounded him into early retirement.
Neither band nor record label would agree to an interview for this story, and the show is sold out, so they don't need to. But it's telling that in the extensive band bio published on X Ambassadors' official website, there is not one single reference to the Jeep Renegade that drove them straight to the big time.