MUSIC PREVIEW: Love everything about Three Days Grace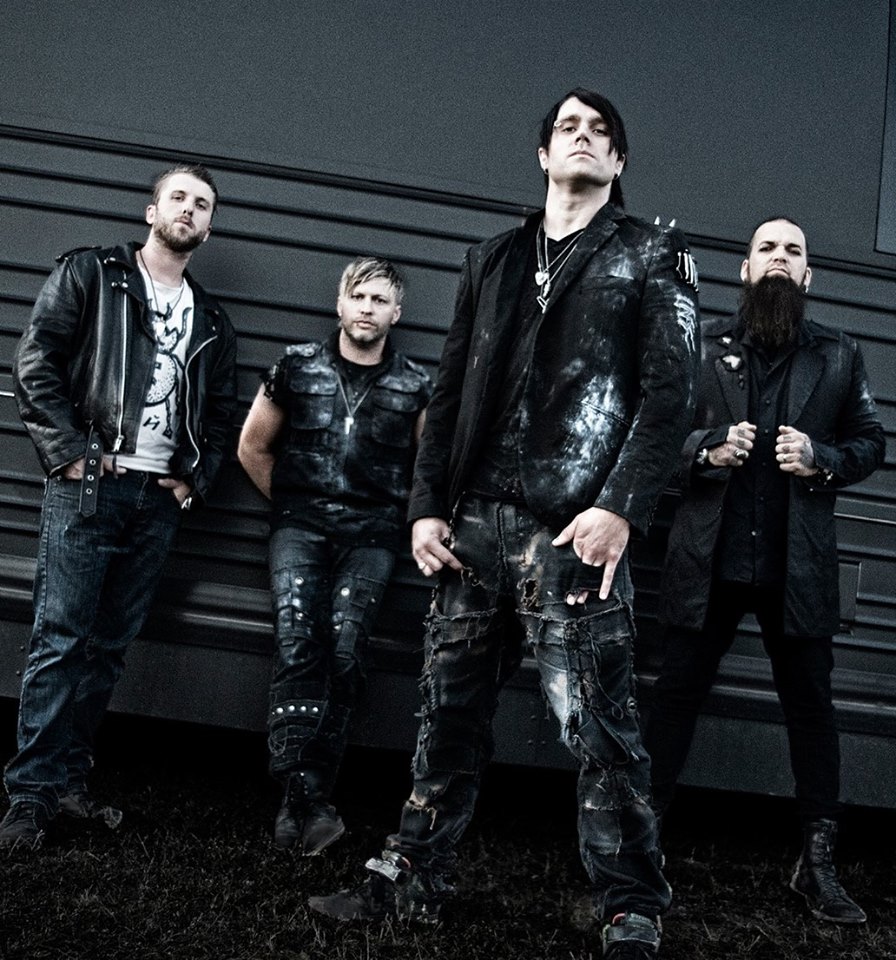 This Friday features three very solid gigs, all featuring headliners whose names would be recognized not just here in Edmonton, but all across this vast and talented nation.
Perhaps the best or at least the longest known is Three Days Grace. This alt-rock band out of Ontario was huge in the early 2000s, with major hits on both sides of the border, including Animal I Have Become and Pain off their biggest album to date, One-X, and the song that launched their career in 2003, I Hate Everything About You. Their albums Life Starts Now and Transit Of Venus spawned more hit singles, including Break and The High Road. They're currently touring to support March's release, Human.
Like many bands, 3DG has gone through their share of member changes along the way, with Brad Waist (bass) and Neil Sanderson (drums, percussion, backing vocals, etc.) the remaining original members. The newest member is Brad's brother Matt Waist, who took over lead vocal duties in 2013 after the departure of Adam Gontier due to reasons – well, nobody's really clear what the reasons were. Minor health issue, he said. Matt was previously in My Darkest Days.
The rock show goes Friday at 7 pm in the Shaw Conference Centre, with Halestorm in support. Tickets are $39.50, BUY.
Thursday 19
Lyra Brown/Lucas Chaisson – A pair of the city's very best singer-songwriters join forces in a show expected to entertain and amaze their audience at the Cha Island Tea Co., 7 pm, $10.
Kacy and Clayton – These second cousins have been singing and playing music since they were children in Southern Saskatchewan. They released their debut album in 2011, and followed that up with a sophomore release in 2013. They've appeared at a number of folk and roots festivals throughout the country. Ryan Boldt (of the Deep Dark Woods) also performs, as does Alameda. Brixx, 8 pm, $15. BUY
Friday 20
Matthew Good – Across the river and down the road from the Three Days Grace gig, this beloved Canadian rocker will perform songs off his latest release, Chaotic Neutral, plus a bevy of his other hits of the past, including Alabama Motel Room, Raygun, and Hello Time Bomb. Heck, he's probably got more hits in his past than many of the Oilers' defensemen – definitely a favorite of any Canadian alternative or modern rock station. Jubilee Auditorium, 8 pm, $42.50. BUY
X Ambassadors – Hey, it's the Jeep guys! Yep, you bet, these upstate New Yorkers have found huge success this year with their song Renegades, one of those songs that has become almost ubiquitous this year. Interestingly, other singles they've released in the last year feature Jay Z and Imagine Dragons – quite the breadth of talent. Their only full-length, VHS, was released in June of this year – some mixed reviews, but mostly positive. It'll be curious to see what their future holds over and above their one hit so far. The show is unsurprisingly SOLD OUT given the popularity of the song. Starlite Room, 8 pm.
READ MORE: Is X Ambassadors already a one hit wonder?
Rend – Speaking of pop-rock with a buzz, this local female-fronted band is hosting a dual release party along with their friends Tat (same time, same place on Saturday too). 9910, 8 pm, $15. BUY
Saturday 21
Paper Kites – This Melbourne indie-rock band is touring our Northern climes to support their second full-length twelvefour, which was released at the end of August. The concept album explores the idea that an individual's most creative time is between midnight and four a.m. – and in fact, the entire album was written between those times. Up to you to decide if the theory holds. Old Man Canyon opens. Starlite Room, 8 pm, $20. BUY
Faith Healer – Downstairs from the Paper Kites gig, Brixx is hosting a killer lineup that features this Edmonton buzz band, whose debut full-length Cosmic Troubles is likely going to end up on a lot of end-of-year lists. A groovy, psych, garage rocker that's got a little something for everyone. Front-person Jessica Jalbert is an amazing musician, an incredible songwriter, and a show-stopping performer. Marlaena Moore, Archaics, and Counterfeit Jeans also perform. Brixx, 9 pm, $10. BUY
Sultans Of String – This instrumental group out of Toronto, nominated for a Juno in 2015, combines elements of Spanish flamenco, Arabic folk, Cuban rhythms, and French Manouche gypsy-jazz. If that doesn't qualify as worldbeat, what would? Shell Theatre in Fort Saskatchewan, 7:30 pm (also Sunday at 2 pm) $35 (BUY); and Maclab Theatre, Leduc, 7:30 pm Sunday.