CONCERTS: Rihanna, Trews, City and Colour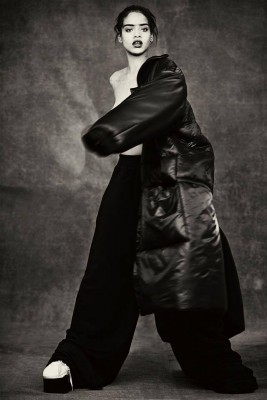 The 2016 concert calendar is filling up fast – and we haven't even got the new calendar for Christmas yet.
Announced this week are shows by a female pop singer who likes to be bad to be good, a Nova Scotian rock band gone unplugged and a man named for a city and colour who's been here so often we should make him an honorary Edmontonian.
First, welcome back Rihanna. The Barbadian superstar has included Edmonton on her huge Anti World Tour, coming to Rexall Place Wednesday, April 20. With Travis Scott opening, tickets go on sale Dec. 3. The pre-sale starts Nov. 30.
Riding high from being named the biggest digital single sales artist ever, which should be worth a few dollars even at paltry streaming rates, the tour is named for Rihanna's new album Anti, on which is a refreshing bit of old-school soul with FourFiveSeconds, featuring Paul McCartney and Kanye West. Can we expect some holographic stand-ins at the show? You'll have to wait and see.
Next on the queue is a pair of shows by a favourite of area rock fans, lots of which have deep Maritime roots and often pine for the fjords. But the Trews will be rocking more softly during their shows at Festival Place Feb. 18-19, pulling out acoustic guitars for an "unplugged" experience. The band is reissuing their 2009 acoustic album Friends & Total Strangers, and on vinyl, too, including four previously unreleased tracks, so they'll have something besides T-shirts to sell at the merch table.
With Rich Robinson from the Black Crowes opening, tickets are $44-$48 and on sale now.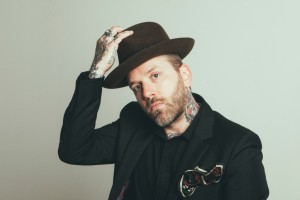 Last and not least is Dallas Green, better known by his band name City and Colour, who was here just a couple of months ago for Alexisonfire's comeback show at Sonic Boom, and has wasted little time announcing a fresh tour for his (now) main band.
Supporting their new No. 1 album If I Should Go Before You, City and Colour plays Friday, June 10, at Rexall Place, with the opening act Shakey Graves.
Tickets are $35 to $65 and go on sale Friday.