Rufus Wainwright comes to Edmonton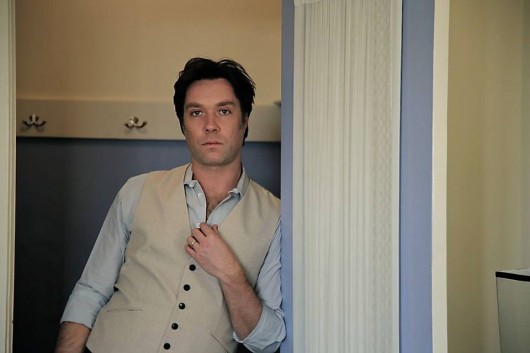 Evidence that musical gifts can be born as well as bred can be found in Rufus Wainwright.
The son of Kate McGarrigle and Loudon Wainwright III (who once wrote a song about his infant son called Rufus is a Tit Man) has proven a formidable force in Canadian music well beyond his family roots. Theatrical and flambouyant, in the vein of Ben Folds or Hawksley Workman, say, Rufus has lately taken a path away from the "alternative pop" of his youth to write original operas. Award-winning original operas.
Which begs the obvious question: How much opera will he do when he comes to town? A lot, likely. Wainwright sings Thursday, Jan. 14 at the intimate Myer Horowitz Theatre. Tickets are $50 and go on sale Friday. Other dates on tour feature symphony orchestras. No word yet on what kind of group will be backing him up in Edmonton.
Wainwright tours with new product to sell, as most artists do. On top of 10 albums in a career that started as a child of the '80s, and in his mother's womb, probably, his latest release is a new recording of his 2009 opera Prima Donna with the BBC Symphony Orchestra. Fans might also expect material at the show from Five Shakespeare Sonnets, and from Sing Me The Songs That Say I Love You: A Concert for Kate McGarrigle, for his mother who died of cancer in 2010.