Slayer! F***ing Slayer!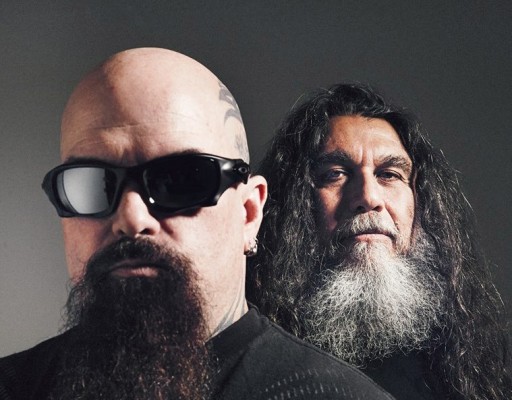 Slayer will always be welcome in Edmonton. This city has a rich history and devotion to the art form of heavy metal music, breeding fans from many generations who regularly come to commune with one of the stalwarts of the genre that's more than just a genre of music. It's a movement.
There is therefore great rejoicing with news that Slayer returns, bruised but unbeaten, Tuesday, March 15 at the Shaw Conference Centre. With Testament and Carcass in support, tickets to the general admission, all-ages show are $55 and go on sale Saturday, Dec. 5.
This is part of the first leg of a 2016 North American tour for the California band, which has been pounding away in the same vein for 30 years and is now unleashing new material from their 11th studio album, Repentless – a combo of relentless and non-repentance. Very clever title, the music therein no less ferocious than anything they've done before. This is Slayer's first record since the death of founding guitarist Jeff Hanneman in 2013. Taking up the main axe on this tour will be their old friend Gary Holt, from the L.A. trash band Exodus.
What can fans expect? "F—ing Slayer!" pretty much sums it up. Words like "pillaging" and "marauding" also appear in the press release announcing this tour, so do the math.