Bill Maher brings political comedy to Edmonton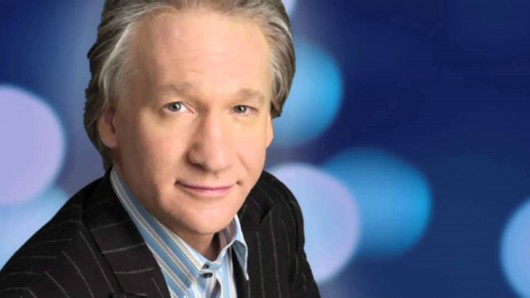 Why one of America's greatest political comedians would spent even a moment away from his home country in the run-up to one of the most important elections in history is a mystery.
But we're still glad Bill Maher is finding the time for a short Canadian tour next summer. Maybe it's his vacation. The outspoken host of Politically Incorrect will perform Sunday, June 26 at the Jubilee Auditorium. Tickets are $55 to $100 and go on sale Friday, Dec. 11.
Maher has made his career on ridiculing the right from the point of view of the left, which tends to be funnier than the other way around. After doing stand-up comedy in the trenches of New York's booming comedy scene of the 1980s, which led to TV appearances, Maher hosted the aptly-named panel discussion Politically Correct starting in 1993, until he was "let go" nine years later for what some said were politically incorrect remarks following 9-11. With a move to Los Angeles in there, he quickly found a new home with a new show on HBO – which doesn't care about political correctness – called Real Time, which is almost exactly like Politically Incorrect except the panelists can curse.
Religion has also always been a bone of contention for the admitted atheist, which took on Big Religion with the scathing 2008 documentary Religulous – i.e., religion is ridiculous, which sums the whole thing up.
Like his right-wing comedy counterpart Dennis Miller, there is a rarely an issue that Maher doesn't hold some opinion on. Bon-mots of the most varied forms can be found in his two best sellers, New Rules.
Canadian fans will surely be looking forward to what he might have to say about Canada, which suffers from similar political quagmires as the U.S, except in two official languages. And, oh yeah, less guns.