New Year's Eve Music Preview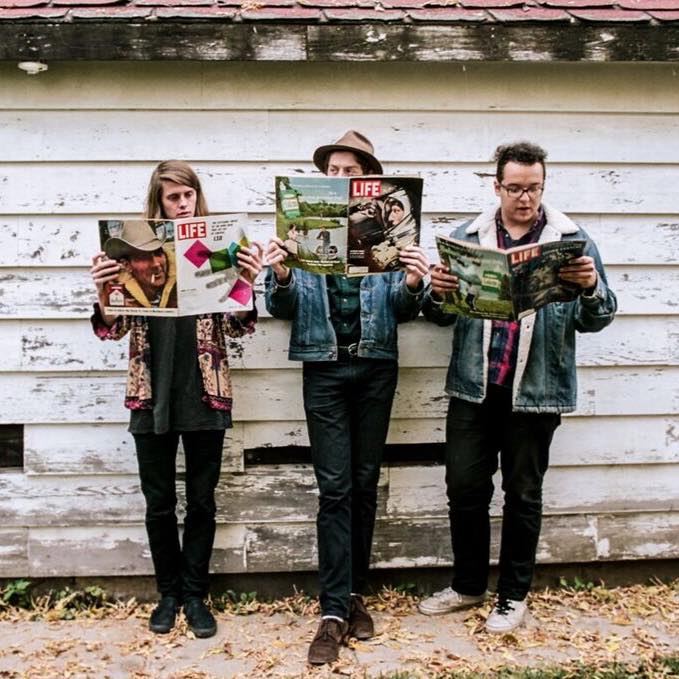 Ask musicians what they like the most about playing New Year's Eve and most will probably answer: "We wouldn't do it at all if it weren't for the money."
"Good exposure" or "great crowd" is down on the list.
Verily, this is the richest payday of the year for any working musician, and yet curiously is not usually counted among the year's favourite gigs. Ask any musician, and most would remember their sold-out CD release show in July, that folk festival date in August, the opening slot for a mighty impressive headliner in October, or the radio station contest victory showcase in November. It was a good year.
Now it's time for nice payday before starting it all over again in 2016 – for one last huge sloppy maudlin drunken blow-out that no one will remember the next day.
The occasion upstages the entertainers. People at New Year's Eve shows just want to party, to dance, to forget. They're not here to listen quietly to sensitive singer songwriter musings. Audience members, and sometimes band members, drink way too much. People get sentimental and weepy. They might miss your hit song, but no one wants to miss the final countdown. Then you have to sing Auld Lang Syne, and no one knows the words. "For old acquaintance be forgot and never brought to mind, arg bargle barg, blah blahbedee, for the sake of auld lang syne." Whatever that means. No one cares anyway. Everything after that is an anticlimax of creeping disappointment with the mass realization that nothing has changed. More drinking inevitably ensues. People barely remember whether or not the band played Mustang Sally – and already we're at a low point in the New Year.
With that humbuggery out of the way, there are a number of good local original bands playing New Year's Eve shows this Thursday – if you're in the mood for that sort of thing. Few of them are expected to play Mustang Sally at midnight.
Murder City Sparrows
As Tom Cochrane left Red Rider behind, so too does Murder City Sparrows namesake Jay Sparrow (right) soar in his solo career. He's more Springsteenian singer-songwriter than punk rock now, but for one night only, for auld time's sake, he reunites with his old friends for a proper farewell show. They just came back to say goodbye, in other words, and also, by the way, wish everyone a happy New Year. With Owls by Nature and Jelly Bean, 9 pm, $25 ($45 with meal)
Bobby Cameron
Fair warning that Mustang Sally might sneak into the show late in the night, but there may also be dancing on tables and scorching electric slide guitar solos played with a beer bottle. This Cape Bretoner-turned-Edmontonian will never lose his reputation as MuchMusic's 1991 national Guitar Warz champion – nor his chops, obviously – even as he mellows like fine wine. The blues-rocker's latest release is called Comfort Zone. Big Al's House of Blues, with Rusty Reed, tickets from $50
Royal Tusk
From the flinders of the defunct Juno-nominated band Ten Second Epic comes this promising Edmonton fivesome whose tuneful debut EP Mountain pricked indie ears across the country, particularly with their radio hit out the box, Shadow of Love. Great tune, and there's more like it where that came from. Denizen Hall, with Thrillhouse and Norell, 8 pm, $15 advance
The Velveteins
Like velvet are the catchy songs from this local indie-pop band (top picture), smooth, stylish and nicely fuzzy. The band's latest CD is called A Hot Second With the Velveteins, whose songs are not that short. Black Dog, with Fever Feel, 7 pm, $15 at the door.
The Wet Secrets
Pretty much the best new wave marching band from the Edmontonian metropolitan area, with a 100 grand contest prize last year to prove the marching band schtick is no mere novelty, these local darlings will ring in the New Year at "9910," that awkwardly-named new venue downstairs from The Common at 9910 109 Street. With Switches, 9 pm, $30 advance
The Fab Four
They may be four, they may be fab, but the Beatles they are not – just an uncanny facsimile from California who plan to sing in 2016 with hits from every era of the original fabulous foursome. River Cree Casino, shows at 6 pm and 10 pm, tickets from $40.
The Betrayers
Jangly guitars, sonorous vocals, dark themes, a love of 1950s rockabilly – these things and more define the so-called "psychobilly" sound, of which these locals (right) are part and parcel of. Good for a sweaty bar, which works out. The Empress, with Jom Comyn, $25 at the door.
Abuse of Substance
Remember what was said about new venues picking up the slack from fallen old venues? It's always cool to see new establishments getting into the live music act. It's a steep learning curve on both sides of the stage. For a punk rock New Year's Eve, Mama's Pizza (7317 101 Avenue) hosts this local old-school-slash-new-school speed rock outfit, backed up by Psychotik Tantrum, Johnson From Accounting, Feminal Fluids, Mass Distraction and Bonglord, 8 pm, $10 at the door.
New Year's Eve at Bohemia
The best deal for live music on this night is at Bohemia, where $5 will buy you an evening of the most alternative of alternative with the bands Nolucus, Pyramid//Indigo, Conjure, Official Opposition and Bong Sample. Likelihood of Mustang Sally: 0%. Doors at 8:30 pm.
Drew Gregory
An Alberta-bred good ole boy from the village of Standard hit the Nashville train to come up with country rocking songs that speak to the life of the Alberta-bred good ole boy – songs like The Way I Was Raised, Hometown Feeling, and Truck.Beer.Girl. In.That.Order. Cook County Saloon, 9 pm, $20 advance